Buying a car is a big decision. When purchasing a new car, it is important to analyze your finances and what you value in a vehicle to determine whether you want to buy a new or used car. Many are drawn to the sparkling features of a new car, but there are several benefits of buying a used car vs. a new car. To help make your purchasing decision less complicated, below, we explain all of the advantages of buying a used car.
Save Lots of Money
One of the main benefits of buying a used car is a significantly lower price than a comparable new car. The moment a brand new car leaves the dealership and registers its first miles on the odometer, its value immediately depreciates. Research has found a new car's value drops about 10% in the first month behind the wheel, and approximately 20% in the first year of ownership. After the first year, the car depreciates at a much slower rate. When you buy a used car, you will pay significantly less for a vehicle that is only a year or two older than you would pay for the same car brand new.
Let Someone Else Deal With Value Depreciation
As mentioned above, the value of a new car depreciates at a swift rate almost immediately after purchase. One of the advantages of buying a used car is that you let someone else deal with the steep and immediate depreciation. If you buy a used car, that depreciation has already been accounted for, and the value of your used car should hold steady over the next several years. If you take good care of the vehicle, you can likely resell it at a price point that is not much lower than what you paid. This minimizes your financial hit, helping the used car retain a higher percentage of its value than a new car.
Certified Pre-Owned Vehicles Are Like New
If you want a car that looks, feels, and drives like a new car but do not want to pay the hefty new car price at a dealership, you can opt for a certified pre-owned vehicle. This is a program for all vehicles that have been reconditioned to look and drive like brand new cars. These cars usually have a low amount of miles on and offer many of the same warranties new cars get, giving you a safe, secure, and affordable way to get a vehicle that looks brand new. Certified pre-owned vehicles are one of the biggest advantages of buying a used car from a dealer; they usually have the largest selection of these vehicles on the lot.
Lower Car Insurance Rates
When crunching the numbers, buyers often fail to account for the cost of car insurance. If you have been driving an older car and then upgrade to a brand new model, your car insurance rates will likely go up significantly. One of the key factors in the cost of car insurance rates is the value of the vehicle. Therefore, even if you negotiate a very manageable payment plan for your new car, your insurance agent will only look at the car's sticker value to compute your new rates. When you buy a used car, the vehicle's value has already depreciated, meaning your insurance rates will be lower than those of a new car.
Affordable Financing Options
Used cars are not only cheaper than new cars but likely offer more affordable financing options as well. Even if you don't have a lot of money in the bank right now, you can probably afford a used car using a financing option that allows you to pay for the car slowly over time. If you are curious about your estimated monthly payment for a used car, you can try out a payment calculator.
Buy the Car of Your Dreams!
If you have a dream car outside your budget, consider buying a slightly older model of the same make at a much lower price. One of the big advantages of buying a used car is that it allows you to drive a more exciting car than you would be able to afford brand new. If you have always dreamed of driving a BMW, a 2021 BMW may be out of your price range, but you can likely afford a 2017 BMW. Being able to buy a more luxurious and impressive car is one of the most attractive benefits of buying a used car vs. a new car.
Car Time Supercenter is the Best Way to Buy a Used Car
The advantages of buying a used car are clear. If you are ready to get a great deal on a used car in Tucson, Arizona, contact Car Time Supercenter today! We specialize in providing high-quality used vehicles at an affordable price. To learn more, take a look at our used car inventory or contact us today or call us at (888) 557-4326.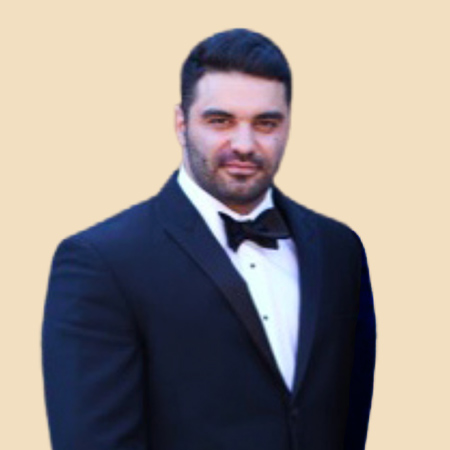 There are good reasons people will buy their next used car in Tucson from Car Time Supercenter. But I think we are one of the most trusted used car dealerships mainly because we treat everyone like family. My family has provided quality, dependable local used cars to Tucson customers since 1984, and I'm proud to be a part of our continued success.
Like many family-owned businesses, I grew up going to work with my dad. Falling in love with cars was natural because of my father's passion, and eventually, I came to love the car business just like him. I officially joined the Car Time Supercenter team in 2012, starting in the finance department. Over the past decade, I've learned the used car business and how to treat customers from my family and industry resources.
Today, I oversee marketing, social media, inventory, and reconditioning, so I play an essential role in delivering local Tucson used car buyers the best experience possible. I also help our family business keep up with the times while providing old-fashioned customer service. From attending NADA classes to becoming Allstate certified for back-end products, I continue to learn and add skills to serve our customers better.