You already know that buying a used car has several benefits. The same holds true when you're ready to buy a used truck, too! You want to be sure that the truck you purchase adequately meets all of your needs. To make the purchasing process simple and easy, this list explains what to look for when buying a used pickup truck:
Ask Why the Truck Was Sold
Before you start digging into the history of a truck, learn all you can about why the previous owner sold the truck. Did they upgrade to a new truck or switch to a different type of vehicle? Or did they sell the truck because it was breaking down so often it seemed to have a permanent residence at the local mechanic's shop? Figuring out if there is something wrong with the truck that forced its sale will help you make a more informed decision.
Get a Comprehensive History of All Maintenance
When buying a truck, you want to read the complete history of any maintenance done on the vehicle. If there was a part that was replaced, a skipped oil change, or the truck was brought in for a simple routine inspection, you need to know about it. Before moving forward with a used truck, ask your used car dealerships for the maintenance history. You may be able to find red flags.
Learn About the Truck's Accident History
Has the truck you have your eyes on ever been in a car accident? What was the extent of the damage caused by one or more accidents? Try to find out which parts had to be replaced as a result of an accident. You can always run a report on the VIN, too.
Look at the Truck's Mileage
Determine how you'll be using the truck. If you plan on driving the truck frequently, you may want to look for one with relatively low mileage. High mileage means the vehicle has already been under a lot of stress and strain and could be more prone to breaking down. If you plan on only using the truck for occasional jobs or tasks, then the mileage may not be as important to you.
Research the Make and Model's History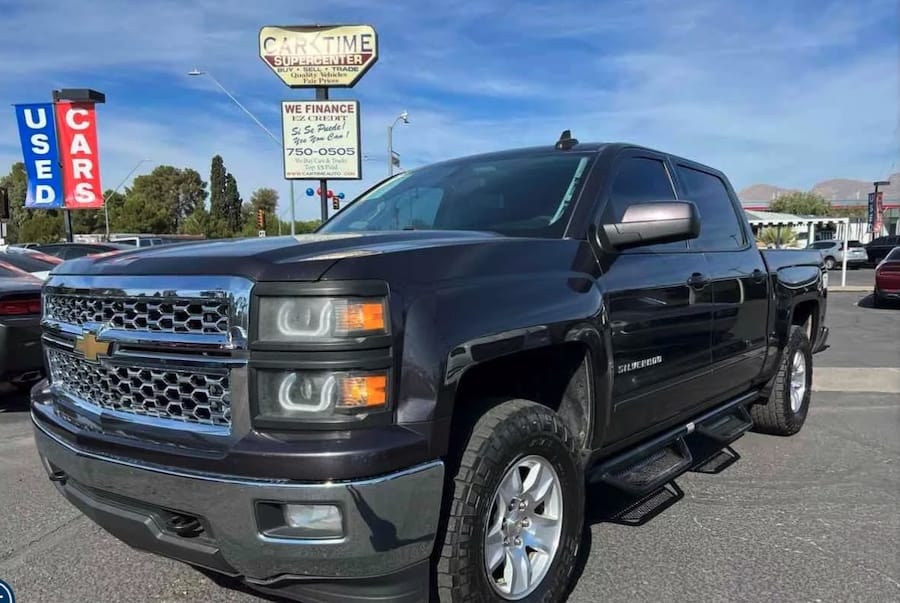 Some cars have earned a bad general reputation by making tons of trips to the shop for specific maintenance issues and repairs. Knowing what typically breaks down on a particular model will help you calculate future repair costs. Understanding what's coming can help you determine if the make and model you have your eyes on is a reliable truck for your needs.
Make Sure the Previous Owner Regularly Changed the Oil
To keep the engine in great shape, any kind of vehicle needs regular oil changes. Going too long between oil changes can increase the risk of long-term damage to the vehicle's engine. This is especially true with trucks. As you're looking through the records, you're looking for anything that indicates the oil was changed every 5,000 to 10,000 miles.
Look for Any Rust or Damage to the Truck Body
Look for any external damage to the truck. Check for any form of rust, dings, dents, and scratches. Write down everything you see on a piece of paper, noting issues the previous owner or used car dealership might have missed. You may be able to leverage the damage as you start price negotiations.
Determine How Much Towing Capacity You Need
Why do you want a truck? Is it just for the extra space in the trunk or the look of a truck, or do you need it to tow heavy objects? If it is the latter, make sure the truck has the towing capacity to meet your needs. What extras does the car feature to help you secure your load? If it's a pre-owned truck, it may even have additional racks installed that may prove useful to you.
Purchase a Used Truck at Car Time Supercenter in Tucson, AZ
Now that you know what to look for when buying a used truck, you are ready to visit a used car dealership to buy the perfect one for you! Car Time Supercenter is the best used car dealership in Tucson, AZ, offering customers a huge selection of used cars and trucks at an affordable price. If you are still unsure what to look for when buying a used truck in Tucson, AZ, our team of experts are always happy to offer their assistance and can answer your questions. To learn more about buying a used truck in Arizona, contact Car Time Supercenter today by calling (888) 557-4326.