The benefits of buying a used car are obvious: Your goal is to buy the car of your dreams at an affordable price. For many, that's only achievable by opting for a pre-owned car. Once you have decided to buy used, you have to make a choice: should you buy a used car from a dealership or a private listing? While ultimately the decision is up to you, there are several clear advantages to buying a used car from a dealer.
Dealerships Offer You a Lot of Purchase Options
If you purchase a used car from a private listing on e.g., a social media marketplace, you usually have to comb through one purchasing option at a time. Plus, you'll have to drive from one appointment to the next after arranging to see one vehicle at a time and working with the sellers to find a time and place that works for both parties.
Want more options and cut down on time driving around? One of the benefits of buying a used car from a dealership is how many different vehicle makes and models they can offer you all in one lot. This can be very convenient, especially if you don't have your heart set on a particular vehicle and are looking for recommendations on a car that fits your driving needs and lifestyle.
At a dealership, you can browse and test drive a variety of different cars before making a decision.
Dealerships Offer Warranties and Other Perks
When purchasing from a private party, you can't expect any perks. After handing over your lump sum, you receive the deed and drive off. Any post-purchase issues you discover after you're done negotiating a fair deal with the seller are on you to fix on your dime.
If you want safety and security with your purchase, dealerships will usually offer an extended warranty to cover certain damages and repairs. Dealerships can also add perks on to your purchase, offering you free oil changes or tire rotations if you are buying a car from a used car dealership.
Financing Options
Most people do not have the funds to buy a used car outright. Unfortunately, private sellers typically require that you pay the full asking price in one lump sum, either accepting cash, a cashier's check, or a cash transfer using an app.
Used car dealerships, on the other hand, offer buyers the ability to finance their used car purchase. This is one of the biggest advantages of buying a used car from a dealer, as used car financing allows you to slowly pay for the vehicle over time in monthly increments that work for your budget.
Regardless of whether you have bad credit or a stellar record, a used car dealership will find a financing option that works for you. If you are curious how much you would have to pay each month when financing a used car, take a look at a financing payment calculator.
Outstanding Customer Support
As mentioned, if you purchase a used car from a private seller and it immediately has issues, you are typically out of luck and need to pay for any and all repairs yourself. Most sellers will adamantly claim that the sale was final, and your repair needs are not their problem.
Used car dealerships operate a little bit differently. They pride themselves on providing excellent customer support. Since a used car dealership is a business that relies on good customer reviews and testimonials to maintain a strong reputation, most will go to great lengths to assist you – even if you should find an issue with your car after you've sealed the deal.
As part of their outstanding customer support, used car dealerships will typically put in the time and effort to make sure any car on their lot is in the best condition it can be. Most dealerships have a long checklist they go through to make sure any car they offer for sale is ready to be driven off the lot without any issues. Used car dealerships want you to leave the lot happy. They'll only give their seal of approval to cars that are in excellent working condition.
Benefits of Buying a Used Car From a Dealership in Tucson, AZ
Now that you know the advantages of buying a used car from a dealer, it is time to visit a trusted local dealership to purchase the perfect used car for you. Car Time Supercenter is a used car dealership in Tucson, Arizona, offering customers a huge selection of used cars at affordable prices. If you are interested in learning more about the benefits of buying a used car from a dealership in Tucson, AZ, or if you are ready to buy a used car, contact Car Time Supercenter today by calling (888) 557-4326.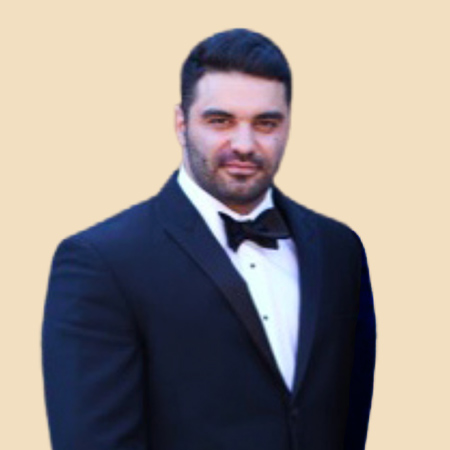 There are good reasons people will buy their next used car in Tucson from Car Time Supercenter. But I think we are one of the most trusted used car dealerships mainly because we treat everyone like family. My family has provided quality, dependable local used cars to Tucson customers since 1984, and I'm proud to be a part of our continued success.
Like many family-owned businesses, I grew up going to work with my dad. Falling in love with cars was natural because of my father's passion, and eventually, I came to love the car business just like him. I officially joined the Car Time Supercenter team in 2012, starting in the finance department. Over the past decade, I've learned the used car business and how to treat customers from my family and industry resources.
Today, I oversee marketing, social media, inventory, and reconditioning, so I play an essential role in delivering local Tucson used car buyers the best experience possible. I also help our family business keep up with the times while providing old-fashioned customer service. From attending NADA classes to becoming Allstate certified for back-end products, I continue to learn and add skills to serve our customers better.