CarGurus announced the winners of its annual Best Used Car Awards recently, and you'll find award winners from CarGuru in Arizona right here in Tucson.
Read on to find out more about ten used car award winners that are affordable, dependable, and stylish.
2017 – 2021 Kia Sportage
The Kia Sportage boasts a high-reliability rating, smooth ride, and spacious interior in a modern body design. These small SUVs look sporty, have plenty of cargo space, and they're a lot of fun to drive! Add in the budget-friendly fuel economy and the surprisingly advanced infotainment system, and it's easy to see how the Sportage makes the cut again.
2011 – 2019 Ford Explorer
Finding the Ford Explorer near the top of best used vehicles lists is no surprise. These iconic SUVs offer a quiet cabin with plenty of technology, a comfortable ride, and a fuel-efficient six-cylinder engine. With ample towing capacity and clearance, the Ford Explorer can take you just about anywhere you want to go.
2017 – 2020 Hyundai Elantra
The Hyundai Elantra shows up more and more as a best used car buy in the compact car class. Available as a sedan or hatchback, the Elantra features a surprisingly sophisticated interior, plenty of room, and a smooth ride. The high safety and reliability ratings of the Elantra, combined with user-friendly technology, make this Hyundai a contender for any best used car awards.
2015 – 2020 Chevrolet Tahoe
The most recent model years for the Chevy Tahoe consistently rank near the top on many used car lists. As always, the Tahoe offers plenty of cargo and passenger space, a smooth, quiet ride, and a luxurious interior. The industry-leading safety rating, outstanding reliability, and hauling power of the Tahoe make it a top used car choice for everyone from families to farmers.
2016 – 2021 Toyota Tacoma
It's hard to find many shortcomings with the Toyota Tacoma, so finding this popular truck on a best used truck list is easy. Known for best-in-class reliability and hauling capacity, the Tacoma also makes a more than capable off-roading vehicle. With its workhorse reputation, classic styling, and comfortable interior, finding a truck that offers more than the Tacoma isn't easy.
2015 – 2020 Ford F-150
Like the Tacoma, the Ford F-150 is another truck that makes best used car lists more often than not. Notoriously powerful engines, consistently high safety ratings, and outstanding towing capabilities all combine to make the F-150 one of the most popular used car buys around. As if that's not enough, the Ford F-150 also offers agile handling, exceptional fuel economy, and below-average maintenance costs.
2017 – 2021 Mazda CX-5
The Mazda CX-5 consistently ranks near the top of the compact SUV class, and for good reasons. The Mazda CX-5 features sporty handling, plenty of power, and a comfortable high-end interior. While the CX-5 is classified as a compact, the cargo capacity of this SUV is anything but. You'll find ample room for passengers and gear, all supported by a cushioned suspension.
2014 – 2019 Chevrolet Corvette
There are many drivers who consider the Chevrolet Corvette their dream car, and we can't blame them. The Corvette is one of the most powerful and beautiful sports cars available, and it also ranks near the top for luxury sports cars. The responsive handling and raw power are more than enough to sway us, so the upscale cabin, large trunk, and low cost of ownership are just icing on the cake.
2016 – 2020 Kia Optima
The Kia Optima features a smooth ride, ample power, and an unexpectedly handsome interior. Along with its sporty exterior and high-end infotainment features, the Optima also offers excellent fuel economy and an industry-leading array of safety features. It's no wonder this Kia is one of the top CarGuru used cars.
2016 – 2021 Honda Civic
There aren't many best used car awards the Honda Civic hasn't won. One of the most popular cars for decades, the Civic features outstanding safety ratings and industry-leading reliability in a practical but impressive vehicle. The Civic also features a roomy and attractive interior, large cargo capacity, and some of the best fuel economy in its class. When you want a quality pre-owned vehicle with proven resale value, look no further than the Honda Civic.
You can check out many of the award winners from CarGuru in Tucson, AZ, at Car Time Supercenter. Find out more when you contact us online or call Car Time Supercenter today at (888) 557-4326.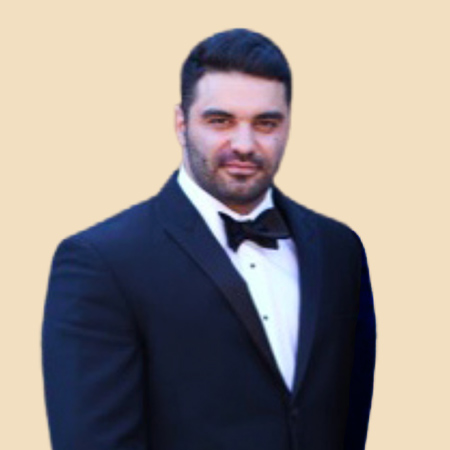 There are good reasons people will buy their next used car in Tucson from Car Time Supercenter. But I think we are one of the most trusted used car dealerships mainly because we treat everyone like family. My family has provided quality, dependable local used cars to Tucson customers since 1984, and I'm proud to be a part of our continued success.
Like many family-owned businesses, I grew up going to work with my dad. Falling in love with cars was natural because of my father's passion, and eventually, I came to love the car business just like him. I officially joined the Car Time Supercenter team in 2012, starting in the finance department. Over the past decade, I've learned the used car business and how to treat customers from my family and industry resources.
Today, I oversee marketing, social media, inventory, and reconditioning, so I play an essential role in delivering local Tucson used car buyers the best experience possible. I also help our family business keep up with the times while providing old-fashioned customer service. From attending NADA classes to becoming Allstate certified for back-end products, I continue to learn and add skills to serve our customers better.