Many of us drive used cars that have years and even decades of use, so knowing how to best keep the value of your used car is important. Recent research shows that over 220 million drivers keep their cars longer than they have in the past in the US. This means an ongoing need for proper used car maintenance to keep them going.
Because of the high price tags, new vehicles can be out of reach for a lot of us. Add in increased insurance premiums and the dramatic drop in value as soon as they're driven off the lot, and it's easy to see why new cars rarely make good financial sense. Because vehicles built in the last few decades are also more reliable than their predecessors, learning how to maintain your used car can help give it a long and happy life.
The benefits of maintaining your vehicle include increased longevity, better performance, lower operating costs, and a safer driving experience. If you didn't have a used car checked out before you buy it, it's a good idea to have a mechanic check it out as soon as possible for any past due maintenance. This relatively affordable and simple process can save you money down the road and give you a head start while you learn how to keep the value of your used car intact.
How to Maintain Your Used Car
Whether you do it yourself or have a mechanic take care of it, preventive maintenance helps you avoid expensive repairs, breakdowns, and potential accidents. Plus, it can extend the value of your vehicle.
Knowing how to keep the value of your used car where it should be starts with these 5 tips for maintaining your car.
Brake Maintenance
Many of us don't think about car maintenance until we hear some concerning noises or notice hiccups in performance. Keeping a used car in top shape requires a proactive approach. Nowhere is preventive maintenance more important than it is with your brakes.
Don't wait until you hear squealing or the sound of gnashing metal to get things checked out. Have your brake system and components like fluid levels, brake pads, brake drums, fluid hoses checked periodically for repairs and maintenance.
Tire Maintenance
According to a study by the National Highway Traffic Safety Administration (NHTSA), vehicles with tires that are under-inflated by over 25 percent are three times more likely to be involved in tire-related accidents. Besides the danger of a collision, under-inflated tires also lead to decreased fuel economy and a shorter life for tires. That means higher operating costs and the need to buy tires more often.
Check your tires regularly for proper inflation and tread conditions. You will find the correct inflation level for your tires on a sticker inside the driver's door and on the tires themselves. Have your tires rotated periodically. Also have the alignment checked to ensure even wear.
Timing Belt Maintenance
If your timing belt breaks, it could damage your engine beyond repair and end up making your car nearly worthless. Check your owner's manual or look up online to see if your car has an interference engine.
If it does, check the owner's manual for recommended timing belt replacement and compare it to your current mileage. If your car is at or past the mileage calling for a timing belt change, this is a priority maintenance task.
Belt and Hose Maintenance
They typically made belts and hoses of rubber or similar materials. Based on the material, they weaken and degrade with typical use. A visual inspection can sometimes reveal loose belts and cracked hoses. However, much of the damage can't be seen. Composite belts and similar parts rarely show signs of wear and may fail suddenly. Have a qualified mechanic check your hoses and belts periodically. If you get your timing belt changed, that's the perfect time to put on all new belts and have hoses inspected as well.
Oil and Filter Maintenance
Your engine has to have sufficient oil to keep all those high-friction components working smoothly. Low oil levels, dirty oil, and the wrong oil can wreak havoc on your car's engine. Ultimately, it can lead to expensive repairs or even replacement. Avoid this risk by following the recommended oil changes and by using the right oil for your car.
Follow these simple tips for how to maintain your used car and chances are you'll have a safe, reliable vehicle for years to come. Find your next used car or used truck at one of the most trusted car dealers in Tucson, AZ. Learn more about our wide selection of affordable, dependable used cars when you contact Car Time Supercenter today at (888) 557-4326.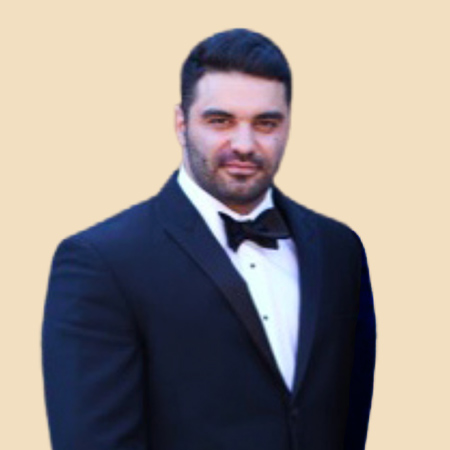 There are good reasons people will buy their next used car in Tucson from Car Time Supercenter. But I think we are one of the most trusted used car dealerships mainly because we treat everyone like family. My family has provided quality, dependable local used cars to Tucson customers since 1984, and I'm proud to be a part of our continued success.
Like many family-owned businesses, I grew up going to work with my dad. Falling in love with cars was natural because of my father's passion, and eventually, I came to love the car business just like him. I officially joined the Car Time Supercenter team in 2012, starting in the finance department. Over the past decade, I've learned the used car business and how to treat customers from my family and industry resources.
Today, I oversee marketing, social media, inventory, and reconditioning, so I play an essential role in delivering local Tucson used car buyers the best experience possible. I also help our family business keep up with the times while providing old-fashioned customer service. From attending NADA classes to becoming Allstate certified for back-end products, I continue to learn and add skills to serve our customers better.