Whether you're ready to upgrade to a newer car or truck or you're just browsing, Car Time is a good place to start. You can read up on the advantages of buying a used vehicle and other information you need to decide on a new ride. If you're already set on shopping for a Chevy, take a look at our list of the top 5 best Chevrolet used cars to find your favorite.
Chevrolet Camaro
Looking for a used Chevrolet with sporty looks, plenty of power, and the proven Chevy reliability? Zero in on one of the best Chevrolet used cars ever-the Chevy Camaro. What started as a Pony car in 1967 to compete with the popular Ford Mustang, the Camaro has gone on to become a muscle car with its own legendary story. With the reputation of being one of the most iconic American sports cars, you can't go wrong with a Camaro.
The 2013s, 2014s, and most other Camaros from the last decade come with a 3.6-liter V6 engine that produces an impressive 323-horsepower. These Camaros have tight, responsive handling, exhilarating performance, and retro style-all standard. The interiors and finish are improved over previous models, and if you pick out a 2015 Camaro, you'll also get OnStar services, Bluetooth radio, and other advanced technology.
Chevrolet Cruze
The Chevrolet Cruze has been around for over 10 years and is one of Chevrolet's most popular sedan and hatchback compact cars. Starting with the 2012s, the Cruze underwent a redesign in styling and performance to make the model an even better choice for drivers who want to combine low-cost ownership and a little pep.
With a front-wheel drive platform, 1.8 liter engine, and 5-or 6-speed transmission, this compact is fun to drive, easy to maintain, and has a distinctly modern design. Throw in the Cruz's outstanding safety rating and a nice interior and the Chevy Cruze just might be the sporty, economical compact you've been looking for.
Chevrolet Malibu
If you're going for one of the best Chevrolet used cars and that combines more room and power, the Chevrolet Malibu is worth a look. The modern generation of the Chevy Malibu was reintroduced in 1997 and has become a family favorite. The modern suspension gives you a smooth, quiet ride for long road trips. Even the 4-cylinder engine models pack a punch with decent power and unbelievable fuel economy.
The Chevrolet Malibu certainly isn't the sportiest ride on the lot, but it more than makes up for it with its well-made interior and classic sedan styling. If you want one of the most reliable Chevy cars for business travel or hauling the family around town, you can't do much better than a Chevy Malibu.
Chevrolet Silverado
The Chevy Silverado has been a trusted American truck for over 20 years. The Silverado 1500s that underwent a revamp in 2012 have been called out as some of the most popular trucks. Available in crew and double cab configurations, these third-generation Silverado trucks are the perfect blend of comfort, performance, and technology. But don't let the smooth ride and fancy looks fool you; the Silverado is still one of the hardest working, strongest pulling trucks in its class.
You'll find used Silverado models with 4.3 liter V-6s, 5.3 liter V-8s, and 6-speed automatic transmissions. The interiors are much more luxurious than previous models, and many versions of the Silverado include advanced entertainment systems. With the improved power train, you can even get fuel efficiency that can be, well, un-truck like. Not to mention that you get the legendary torque and pulling power that makes Chevy trucks an American classic.
Chevrolet Tahoe
If you're on the hunt for the best Chevrolet SUV, the full-size Chevrolet Tahoe fits the bill. With a more angular body design than its predecessors, the third and fourth generation Tahoe scrapped the boring box look and gave the SUV a more streamlined, modern design. From the improved aerodynamics to the decreased weight, the Tahoe is lighter and more advanced than ever.
The newer generation Tahoe also features improved fuel economy, V-8 engines, and 6-speed transmissions. Add a beautiful interior, advanced safety features, and plenty of power, and it's easy to see why the Chevy Tahoe is a great used car deal. While it doesn't have the cargo capacity of a Yukon or Suburban, the Tahoe has plenty of space, thanks to its strategically designed interior.
When you buy a used vehicle from the used Chevrolet in Tucson, AZ, you can find your favorite used ride of your dreams for less than you may imagine.
Find out more when you contact Car Time Supercenter today at (888) 557-4326.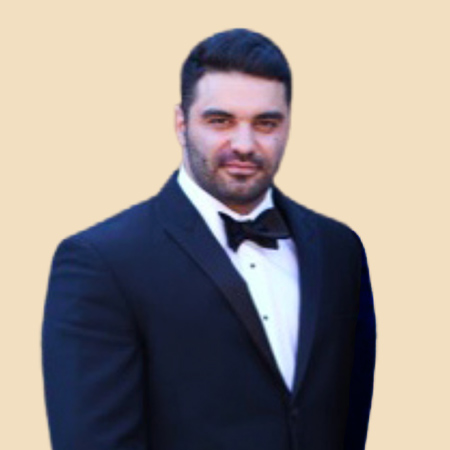 There are good reasons people will buy their next used car in Tucson from Car Time Supercenter. But I think we are one of the most trusted used car dealerships mainly because we treat everyone like family. My family has provided quality, dependable local used cars to Tucson customers since 1984, and I'm proud to be a part of our continued success.
Like many family-owned businesses, I grew up going to work with my dad. Falling in love with cars was natural because of my father's passion, and eventually, I came to love the car business just like him. I officially joined the Car Time Supercenter team in 2012, starting in the finance department. Over the past decade, I've learned the used car business and how to treat customers from my family and industry resources.
Today, I oversee marketing, social media, inventory, and reconditioning, so I play an essential role in delivering local Tucson used car buyers the best experience possible. I also help our family business keep up with the times while providing old-fashioned customer service. From attending NADA classes to becoming Allstate certified for back-end products, I continue to learn and add skills to serve our customers better.