When you're ready to move on to another car or truck, you want to get the most value out of your current vehicle as possible. While you can go to the trouble of selling your car yourself, trading it in could give you more flexibility and negotiating room for the perfect replacement.
Trading in a car can be a smart move for many people. Remember-when you're buying a car, both parties expect some negotiation, and the value of your trade-in is part of those negotiations. Whether you work out a deal on the purchase of your car and then your trade-in or make a package deal, you should learn how to maximize your used car trade-in value first. Here's what you need to know to get the best used car trade-in value.
How Does a Used Car Trade-in Work?
When you trade in your car and buy another one at a used car dealership, the value of your old car is subtracted from the price of your new one. If you trade in a used car you're still making payments on, the dealer takes over the loan and pays it off as part of the deal. If you don't owe on your trade-in, then it's simply a matter of doing the math. You can also expect the used car dealer to handle the paperwork like the transfer of titles and other documents.
How Soon Can You Trade In a Used Car?
There are no hard and fast rules for when you can trade in your used car. According to Autolist, the average person doesn't keep a car much longer than 10 years. Regardless of when you trade it in, it's important to understand how much you owe on your old car (if anything) and what you can afford for a new one. An established and reputable used car trade-in dealership in Tucson, AZ, like Car Time can help you do the math and find the perfect car for you and your budget.
How to Get the Most Trade-in Value for Your Used Car
So how do you get the used car trade-in value you deserve? All you need is a little effort to prepare a used car for trade-in and some basic information.
Do Your Homework
You can't work the best deal and get the most out of your trade-in unless you know what it's worth. The first step is to find out your car's trade-in value. You can use sources like Kelley Blue Book, Edmunds, and the old standby, NADA, to find reliable appraisals of your car's trade-in value and plenty of other information.
You'll find a range of trade-in values based on your car's age, condition, and other factors. Be as objective as possible when putting in the information. The result will be a realistic value for your trade-in. Once you have a fair value for your trade-in, you'll be ready to wheel and deal for your next vehicle.
Get Your Car Up to Speed
One frequently asked question about trade-ins is: "Should I repair my used car before trading it in?" After all, you don't want to spend money fixing up your car if you're just trading it in, do you? Yes, you do, and here's why. Your trade-in's mechanical condition and appearance are a big part of its value. Many repairs on used cars can be done by the average DIYer and can cost very little. Other repairs may require professional help but can also be inexpensive.
Your car could have a warning light on the dash, which would be a red flag for any dealership. But that warning light may just need a reset. Instead of casting doubt about your used car trade-in value, have the warning light checked, and you may find it just needs a simple reset. Another thing you can do is to check and see if your car has any recalls. Many recalls can be handled at a local dealership, often for free. The point is, don't just ignore what could be a minor fix because it could mean more money for your trade-in.
Make Your Trade-in Shine
It's true that looks can be deceiving. When it comes to getting the best used car trade-in value, you want your trade-in to perform and look its best. The more time you spend cleaning and detailing your car, the more potential trade-in value you can get. Clean your car inside and out. That means getting rid of any personal items, cleaning the interior till it shines, and washing and waxing the exterior.
Sure, it takes some work, but you can expect a big return on your investment. If you're fortunate enough to have maintenance and repair records for your trade-in, these can go a long way toward increasing your used car trade-in value. When you're ready to get the most trade-in value for your vehicle and find your next one, count on one of the most trusted car dealers in Tucson, AZ. Prepare your used car for trade-in and contact Car Time Supercenter today at (888) 557-4326.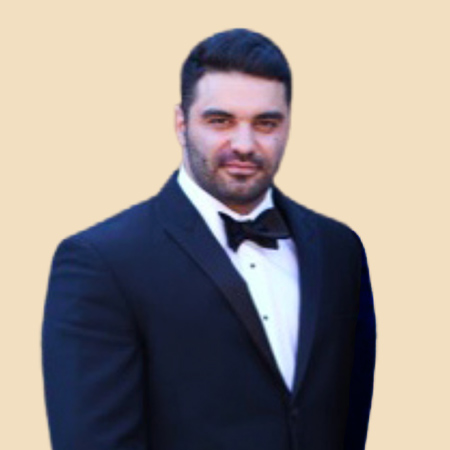 There are good reasons people will buy their next used car in Tucson from Car Time Supercenter. But I think we are one of the most trusted used car dealerships mainly because we treat everyone like family. My family has provided quality, dependable local used cars to Tucson customers since 1984, and I'm proud to be a part of our continued success.
Like many family-owned businesses, I grew up going to work with my dad. Falling in love with cars was natural because of my father's passion, and eventually, I came to love the car business just like him. I officially joined the Car Time Supercenter team in 2012, starting in the finance department. Over the past decade, I've learned the used car business and how to treat customers from my family and industry resources.
Today, I oversee marketing, social media, inventory, and reconditioning, so I play an essential role in delivering local Tucson used car buyers the best experience possible. I also help our family business keep up with the times while providing old-fashioned customer service. From attending NADA classes to becoming Allstate certified for back-end products, I continue to learn and add skills to serve our customers better.