One of the best gifts you can buy for a loved one during the holiday season is a car. Buying a car is not just giving someone a way to travel from point A to point B, it is also gifting them freedom, comfort, and convenience. If you are considering gifting someone in your life a car, there are amazing holiday used car deals that allow you to get a top-notch vehicle at an affordable price, as long as you know when and where to look. Learn more about holiday used car sales with these five tips for buying a car during the holiday season.
Research the Best Holiday to Buy a Car
Two of the best times to buy used cars is Black Friday and Christmas Eve. Dealerships usually offer holiday used car deals on these two days, hoping to motivate cold and couchbound customers to leave their house to take advantage of some of the best prices of the year. If you are unable to leave the house on Black Friday or Christmas Eve, Christmas Day and New Year's Eve are also usually great days for deals and sales.
Act Fast Before Inventory Sells Out
Holiday car sales typically occur because a dealership is trying to get rid of all of their old inventory in preparation for the new year. Early in the new year is typically when a fresh batch of inventory comes in. Since there is only a finite amount of makes and models available, you need to act fast before all of the inventory is gone.

If you are looking for a used car and you spot epic holiday used car deals, be mentally and financially prepared to make a purchase that day. If you wait to think about it, somebody will likely swoop in and snatch up the car you were looking at.
Compare Holiday Used Car Deals
While it is important to act fast, you also want to make sure you are getting the very best deal on your car. Once you have decided on your desired make and model, go to a dealership to investigate the holiday used car deals they are offering. Get an estimated cost for the car and give other local dealerships a call to see if anyone can beat that price. You may be able to create a bidding war, with several dealerships offering additional savings to try to win your business.
Look for Certified Used Cars
If a holiday used car price looks too good to be true, beware. Exercise caution and have the car inspected. A good way to avoid this kind of uncertainty is to focus on certified used cars. A certified used car is a vehicle that has been thoroughly inspected by the dealership and has no issues or needed repairs.
Negotiate the Financing Plan
Holiday used car deals are a great starting point when you're looking for the biggest bang for your buck. Remember to negotiate a fair financing plan. The right plan for your situation considers that your monthly payments are fair and achievable. Pull up a financing calculator to help you determine your monthly payment. With that number in mind, work with the dealership to find a deal that works for both of you.
Holiday Used Car Sales in Arizona at Car Time Supercenter
The holiday season is the perfect time of the year to purchase a used car. Car Time Supercenter in Tucson is the best used car dealership in Arizona, offering holiday used car deals and specials. If you are interested in purchasing a new used car, contact Car Time Supercenter today by calling (888) 557-4326.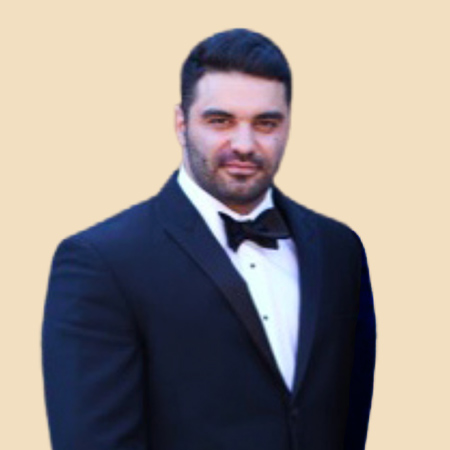 There are good reasons people will buy their next used car in Tucson from Car Time Supercenter. But I think we are one of the most trusted used car dealerships mainly because we treat everyone like family. My family has provided quality, dependable local used cars to Tucson customers since 1984, and I'm proud to be a part of our continued success.
Like many family-owned businesses, I grew up going to work with my dad. Falling in love with cars was natural because of my father's passion, and eventually, I came to love the car business just like him. I officially joined the Car Time Supercenter team in 2012, starting in the finance department. Over the past decade, I've learned the used car business and how to treat customers from my family and industry resources.
Today, I oversee marketing, social media, inventory, and reconditioning, so I play an essential role in delivering local Tucson used car buyers the best experience possible. I also help our family business keep up with the times while providing old-fashioned customer service. From attending NADA classes to becoming Allstate certified for back-end products, I continue to learn and add skills to serve our customers better.