Average New Vehicle Prices Are at an All-Time High
Average new vehicle prices in the U.S. hit a record high in December 2022, topping at nearly $50,000.  Prices were up about 2 percent, or almost $1,000, from November and a whopping 5 percent, or $2,300, more than December 2021. New vehicle inventory is on the rebound from earlier historic lows, but the average new vehicle price continues to increase. As new vehicle inventory grows, brick-and-mortar and online car dealerships are slowly seeing an increase in interest from prospective buyers. And it's not just family cars and SUVs—there are still plenty of drivers ready to spend big on luxury vehicles. 
Auto Industry News Reports Luxury Trucks Are Up, and EVs Are Down
Some of the most popular luxury vehicles lately are trucks. The 2023 Ford F-Series pickup has an average new vehicle price of almost $70,000, and it is the fastest-selling vehicle of 2023 so far—in December alone, dealers sold 75,000 new F-Series trucks. It's hard not to get sticker shock even when we know how much prices are rising in nearly every industry. If $70,000 is a bit above your budget, consider non-luxury vehicles, which only have an average price of around $46,000!
In contrast, electric vehicle (EV) prices from brands like Tesla have declined. The average new EV price dropped by around 5 percent, or $3,600, from November to December 2022, but the average price is still well over $60,000. EV sales doubled from 2021 to 2022 in the U.S., but even with the recent price cuts, the demand has dwindled compared to traditional cars and trucks.
Contributing Factors for Record-Breaking Average New Vehicle Price
The cost of nearly anything naturally increases due to inflation and other factors year after year. Prices also increase because of innovations in technology, safety, and engineering—advanced products cost more to make, and they cost us more money to buy. The innovations in vehicle manufacturing over the last decade have been astounding. From EVs that drive themselves to the latest safety features in cars and trucks, the advancements in vehicle manufacturing mean higher prices.
The recent pandemic also contributed to the current high prices of new vehicles. Vehicle production slowed during the pandemic thanks to a shortage of semiconductors, battery materials, and labor. Supply chains were disrupted, and the economy went sideways, creating even more problems for the auto industry and buyers. On top of the challenges created by the pandemic, the demand for vehicles continued to rise as supplies dwindled—the ideal conditions for even higher new vehicle prices.
Another factor that continues to impact the cost of building new vehicles is oversight by state and federal regulators. Nearly every aspect of a vehicle's design is regulated, from advancements in ADAS to the brightness of vehicle lights. As technology advances, the cost of manufacturing and regulation will continue to increase, and you can expect to see those increases passed along to buyers.
Higher new car prices aren't the only thing keeping many buyers from pulling the trigger. A high price tag is much more manageable when buyers can finance it, but high vehicle loan rates are making that less likely for the average consumer. Like new car prices, loan rates have increased substantially and have put many drivers out of the new car-buying market. But there are indicators prices will drop. 
Trending Auto Industry News: New Car Prices Expected to Drop
Part of the decline expected in new car prices is the increasing inventory available and vehicle manufacturers producing low-end, economic models with fewer features. Additionally, prices for steel, rubber, and other critical auto manufacturing commodities are unexpectedly lower recently and could lead to even lower new car prices before 2023 is over. According to a recent report from J.P. Morgan, if the cost of these commodities continues to decline, year-over-year new vehicle prices could decline by 24 percent. 
As economic uncertainties continue, the good news in car buying trends is buying a used car is still a good deal. Used car prices are beginning to come down, and projections show a possible decrease of around 10 percent in 2023. That decrease is quite a bit more than the projected decrease in average new vehicle prices at only 2.5% to 5%. Throw in creative financing and a premium inventory of popular used cars and trucks, and finding the perfect fit for your driving needs and budget is simple and easy.
Buying a Used Car Still Makes Sense
As the used vehicle market trends positively, count on trusted and established used car dealerships like ours. Since 1984, Car Time Supercenter has helped Tucson drivers find the right used vehicle at the right price no matter how uncertain the economy. Our family-owned and operated used car dealership is a small business dedicated to serving our community. When you're ready to get another car, truck, or SUV, take advantage of rising inflation and interest rates by putting your hard-earned money into a reliable used vehicle. Stop by the dealership, give us a call at (520) 750-0505, or fill out this quick contact form to get started.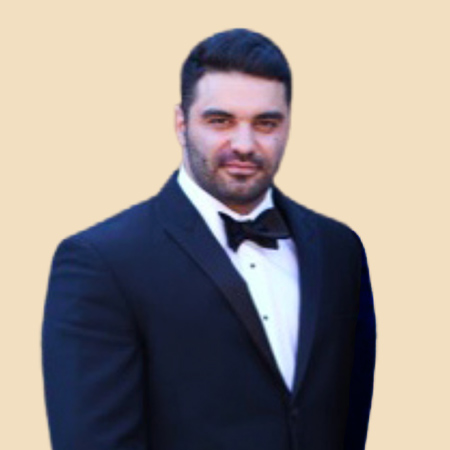 There are good reasons people will buy their next used car in Tucson from Car Time Supercenter. But I think we are one of the most trusted used car dealerships mainly because we treat everyone like family. My family has provided quality, dependable local used cars to Tucson customers since 1984, and I'm proud to be a part of our continued success.
Like many family-owned businesses, I grew up going to work with my dad. Falling in love with cars was natural because of my father's passion, and eventually, I came to love the car business just like him. I officially joined the Car Time Supercenter team in 2012, starting in the finance department. Over the past decade, I've learned the used car business and how to treat customers from my family and industry resources.
Today, I oversee marketing, social media, inventory, and reconditioning, so I play an essential role in delivering local Tucson used car buyers the best experience possible. I also help our family business keep up with the times while providing old-fashioned customer service. From attending NADA classes to becoming Allstate certified for back-end products, I continue to learn and add skills to serve our customers better.