Getting behind the wheel of a new to you used car you've been dreaming about is a beautiful feeling. Especially when you've found the perfect color, all the bells and whistles you wished for, and the right financing.
Before you chose the year and model and headed to the dealership to check out their inventory, you probably hopped online and did your homework. You know what kind of gas mileage to expect, how the car or truck rates for reliability, and maybe even a thing or two about future maintenance needs. But what about car safety ratings? Do you know which of your favorites are top safety-rated used cars?
If you're not sure how safe your potential used car choices are, you're not alone. Most of us are just thrilled to find a car we love that we can afford to buy, insure, and put gas in and don't give much thought to safety. After all, aren't used cars with safety features supposed to reduce accidents and their severity? Safety technology definitely helps create safer vehicles, but some cars are safer than others, and you deserve the safest used car you can find.
That's why we put together a list of some of the most popular and affordable vehicles that also have the best used car safety ratings. Here are six used cars with top safety ratings that look great, are a joy to drive, and won't break the bank:
When you're ready to pick out your next beautiful, safe used car, Tucson's Car Time Supercenter invites you to come over and test drive some of your favorites. Whether you're thinking about getting a used car in the future or are in the market today, contact us and let us show you our broad selection of used cars with top safety ratings.
All safety ratings come from the National Highway Traffic Safety Administration and the Insurance Institute for Highway Safety.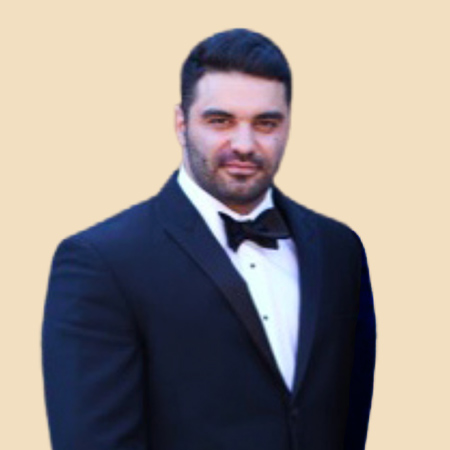 There are good reasons people will buy their next used car in Tucson from Car Time Supercenter. But I think we are one of the most trusted used car dealerships mainly because we treat everyone like family. My family has provided quality, dependable local used cars to Tucson customers since 1984, and I'm proud to be a part of our continued success.
Like many family-owned businesses, I grew up going to work with my dad. Falling in love with cars was natural because of my father's passion, and eventually, I came to love the car business just like him. I officially joined the Car Time Supercenter team in 2012, starting in the finance department. Over the past decade, I've learned the used car business and how to treat customers from my family and industry resources.
Today, I oversee marketing, social media, inventory, and reconditioning, so I play an essential role in delivering local Tucson used car buyers the best experience possible. I also help our family business keep up with the times while providing old-fashioned customer service. From attending NADA classes to becoming Allstate certified for back-end products, I continue to learn and add skills to serve our customers better.