COVID-19 has totally upended every aspect of our lives. Activities that once seemed simple and easy, like grabbing groceries at the store or having friends over for a drink, now require special safety precautions. And, if going to the store to pick up a carton of milk is now an arduous task, buying a used car during COVID-19 must be a nearly impossible task, right?!
Luckily, that is not the case! Buying a car during the pandemic is actually fairly straightforward. All you need to do is follow these easy steps to buy a vehicle as we're adjusting to this new life.
Research and Purchase Your Car Online
If you are buying a brand new car, you will likely need to go to a dealership and look at the available makes and models to help you make a purchasing decision. With used cars, you simply browse through websites and apps to find your ideal car. This makes pandemic used car buying safe, as you do most of your browsing from the safe confines of your own home.
Before you jump straight into making a purchase, do some research. Establish what make and model vehicle best suits your needs. Once you have a good idea of what kind of vehicle you want, find a used car dealership, and start shopping. Try to find local used car dealerships that are relatively close by and have a large selection of cars that appeal to you. If you cannot find any good matches there, move on to national used car services.
Make Sure the Car Is Still in Stock
Once you have found the perfect car, it is time to contact the dealership to initiate a purchase. You want to verify that the car is still in stock and the listed price, along with other details, are accurate.
Ask for a Contactless Test Drive
You should always test drive a used car before purchasing, and when buying a used car during COVID-19, you can usually request a contactless test drive. While not every used car dealership offers this service, ask if they are willing to bring the vehicle to your home for a contactless test drive. This ensures you do not have to go into a dealership and, instead, can test drive a car in your own neighborhood. Before you test drive the car, the dealership will completely sanitize the vehicle to comply with CDC guidelines.
Negotiate the Price
If you test drive the car and love it, it is time to negotiate. While you may not always be able to get a better price, it does not hurt to try! Many dealerships are reporting an overflowing inventory of vehicles and are eager to sell cars to get them off their lot!
Digitally Sign All Paperwork
Once you agree on a price, it is time to sign a contract and start enjoying your new car. Most dealerships will accept a digital signature, meaning that buying a used car during COVID-19 may not require you to leave your home. At this stage, you will need to figure out your financing plan and possibly work with a lender to get the capital you need to finalize the sale.
After signing the paperwork, some dealerships will deliver the car straight to your home. Others will ask you to come to the dealership to pick up the car and the keys. In the latter scenario, you can ask if you can avoid having to go indoors.
Simple and Safe Pandemic Used Car Buying at Car Time Supercenter
Car Time Supercenter always strives to put our customers first, and that means doing everything we can to make pandemic used car buying as simple and safe as possible. Located in Tucson, Arizona, we are happy to work with our customers to make the car buying process as contactless as possible. To learn more about buying a used car during COVID-19 in Arizona, contact Car Time Supercenter today by calling (888) 557-4326.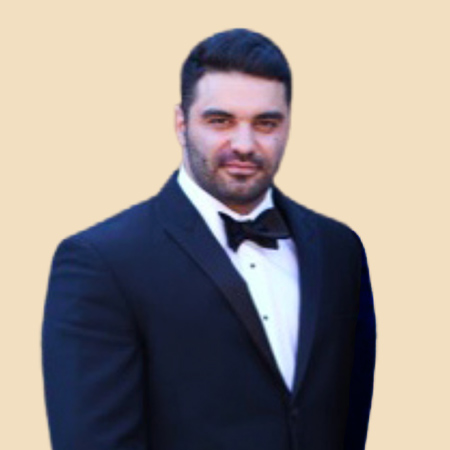 There are good reasons people will buy their next used car in Tucson from Car Time Supercenter. But I think we are one of the most trusted used car dealerships mainly because we treat everyone like family. My family has provided quality, dependable local used cars to Tucson customers since 1984, and I'm proud to be a part of our continued success.
Like many family-owned businesses, I grew up going to work with my dad. Falling in love with cars was natural because of my father's passion, and eventually, I came to love the car business just like him. I officially joined the Car Time Supercenter team in 2012, starting in the finance department. Over the past decade, I've learned the used car business and how to treat customers from my family and industry resources.
Today, I oversee marketing, social media, inventory, and reconditioning, so I play an essential role in delivering local Tucson used car buyers the best experience possible. I also help our family business keep up with the times while providing old-fashioned customer service. From attending NADA classes to becoming Allstate certified for back-end products, I continue to learn and add skills to serve our customers better.