After the Ford F-150 hit the scene way back in 1975, this American classic is still in production today. If you're thinking about buying one, there are some things you should know before picking out yours. As well-made and durable as these Fords are, you still have to do your homework. Start with our Ford F-150 buying guide.
We thought we'd make it easy with the top field-tested tips for buying a used Ford F-150. We'll tell you about how to decide what options you need, where to buy, and what to look for when buying a used F-150.
Know What Kind of Used Ford F-150 You Need (or Want!)
The Ford F-trucks have been around for decades, and with each year come many improvements, packages, and editions. To help you sort out the differences and which features are important to consider when you're buying a used Ford F-150, figure out what you want the truck for.
Do you want a classic Ford you can restore or modify? Are you looking for a truck that can tow a camper? Will your truck be your regular driver? Do you need a lot of hauling capability? Are you ever going to go off-road?
Answering these questions and others before shopping for a Ford F-150 will help you narrow the field, ultimately saving you time and money. You won't waste your time looking at trucks that aren't a good fit, and you'll end up buying a used truck with the features you actually want and need. We think setting parameters is one of the best tips for buying a used Ford F-150 (or other used cars, for that matter) because it makes finding the right vehicle so much easier.
There's High Mileage, and Then There's High Mileage
Would you rather buy a truck that has 75,000 miles with little maintenance or a truck with 120,000 miles that has obviously been taken care of? We know there are other factors here. The point is that a high-mileage vehicle that has been maintained and a high-mileage truck that hasn't are like night and day.
The higher the mileage, the more likely something could go wrong. While high mileage is not as much an issue with F-150s as it could be with other trucks, having an idea that the truck has been well taken care of is still important. If you're on the fence and still thinking, "Should I buy a used F-150?" The answer is a resounding, "Yes!" If you can find a newer F150 that's around 100,000 miles that's been well maintained, you are probably getting a truck that will last for a good, long time.
When you look up: "How many miles is a Ford F-150 good for?" you'll find the consensus is between 150,000 and 300,000 miles or 20 years of regular service before you're looking at rebuilds and other repairs. Again, it all depends on how the truck is maintained and how it's been used.
Drive It Like You Own It
Like any vehicle you plan to purchase, take it for a good, thorough test drive. As you test drive a Ford F-150, drive it just like you would if you owned it and drove it every day. Make safety and comfort your top priorities. Do you feel comfortable in the driver's seat? Can you easily see all your mirrors and have unobstructed views out of windows?
Check all the interior and exterior lights. See if the brakes feel strong. Test them. As you're driving around, make sure you get up to high enough speeds to go through all the gears. If you're taking a 4X4 model for a spin, check out the four-wheel-drive system, too. While squeaks and rattles are normal, listening for any grinding or metal-on-metal sounds is a good idea.
Get a Second Opinion
If you have someone to help you evaluate the truck, great. If you don't, find a trustworthy mechanic to give your potential purchase a look over. If you like the truck and the test drive went well, it's time to check things out under the hood and other areas. A good mechanic can find things you wouldn't otherwise have found on your own. After all, they have the knowledge and experience, especially with used vehicles.
Buy From Someone You Trust
Whether it's a private party or a dealership, you want to trust the person you are buying from. If you're buying a certified pre-owned vehicle from a dealership with an excellent reputation, you can bet that making you happy with your truck is good for business. Use this Ford F-150 buyer's guide for reference and contact Car Time Supercenter today by calling (888) 557-4326.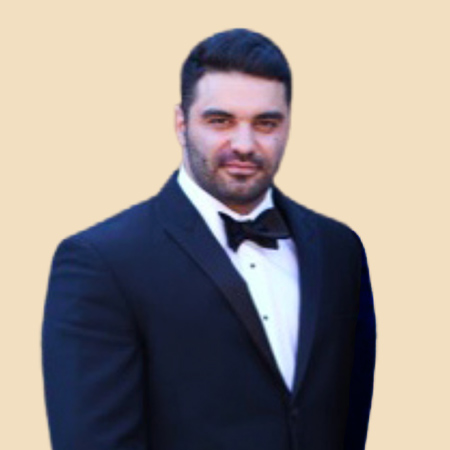 There are good reasons people will buy their next used car in Tucson from Car Time Supercenter. But I think we are one of the most trusted used car dealerships mainly because we treat everyone like family. My family has provided quality, dependable local used cars to Tucson customers since 1984, and I'm proud to be a part of our continued success.
Like many family-owned businesses, I grew up going to work with my dad. Falling in love with cars was natural because of my father's passion, and eventually, I came to love the car business just like him. I officially joined the Car Time Supercenter team in 2012, starting in the finance department. Over the past decade, I've learned the used car business and how to treat customers from my family and industry resources.
Today, I oversee marketing, social media, inventory, and reconditioning, so I play an essential role in delivering local Tucson used car buyers the best experience possible. I also help our family business keep up with the times while providing old-fashioned customer service. From attending NADA classes to becoming Allstate certified for back-end products, I continue to learn and add skills to serve our customers better.