Tailgating is an activity that uses your car or truck as your base camp for eating, drinking, and having fun in a parking lot before a sports event. The time-honored ritual brings sports fans together to work up a fervor before the big game with beers, burgers, and other game-day favorites. While that sounds like all fun and games, putting together the perfect tailgating kit for your car is serious business!
When you're hosting a tailgating party, you want to get it right. The last thing you want is a tailgating event that fizzles instead of dazzles. If all this hype makes you think the tailgate party is as important as the game itself, then you're catching on.
Even if you don't have the perfect SUV or truck for tailgating, you can still host an awesome pre-game party with your car. Here's a list of things you'll need to hold your own in the competitive world of tailgating.
7 Essentials for the Ultimate Tailgate Vehicle
Designated Driver
Tailgating typically means drinking alcohol. The most important component in your tailgating kit is a designated driver. Now that we know you can get home safely, let's dive into the other must-haves.
Food
We can't tell you what you should eat or what your friends might like, but we can tell you that not having burgers and dogs would be a serious slap in the face to the tailgating tradition. Bring veggies if you must and maybe some bean burgers, but don't let the old ways die!
Whatever you decide to serve up at your tailgating party, you'll need most of these things to get the job done:
Cooler
Cutting board
Cookware
Spatula
Tongs
Knives
Can opener
Sauce brush
Serving platter
Grill
Charcoal or propane
Lighters
Condiments
Toppings
Plates
Bowls
Snacks
Napkins
Utensils
Wet wipes
Drink
You can have a tailgate party without an actual tailgate. — It's true! Check out some of the best cars for tailgating. — You can even have a tailgate party without a sports event. But you absolutely, positively cannot have a tailgating party without alcohol (or beer, if you're a purist).
Why? If you have to ask why, maybe tailgating isn't the right kind of event to choose for your first time hosting a party. BUT. If you like fun, friends, and maybe a wine spritzer once in a while, there may still be hope.
Here's what you'll need:
Coolers
Ice
Water
Beer
Liquor
Wine
Sports drinks
Sodas
Plastic cups, shot glasses, and wine glasses
Corkscrew
Bottle opener
One wine spritzer
Entertainment and Decorations
If you think all that drinking, eating, and revelry is enough to make your tailgating party a big hit, you're right. Should you want to take your tailgating reputation up a notch, add some entertainment and show your team colors. Remember: In tailgating, while you can fall short, there's no such thing as going over the top.
Flags, balloons, napkins, chairs…the list of things you can get with your team's colors is nearly endless. Deck your tailgating area with all the team merchandise you can muster, and for heaven's sake, crank up the music!
You don't have to put much thought into what kind of music as long as it's loud. Set up a playlist of your favorites on your smartphone, put a speaker on top of your car, and let the music play.
Cleanup Supplies
Your tailgating extravaganza has come to an end, and it's almost time to grab your seats for the game. That means it's cleanup time. An essential for every tailgating kit is a lidded container big enough to hold any pots, pans, plates, and utensils you'll be taking home. When you're ready to clean up, just put them in the container, pop on the lid, and worry about washing them later.
Use aluminum foil to wrap up leftovers. Put all the empty cans, bottles, and other trash into trash bags. Wipe down your tables, grill exteriors, and other surfaces with disinfectant wipes. Lastly, pack it all up and sort it out later.
Fire Extinguisher
Again, if you have to ask why, maybe rethink the whole tailgating thing. The combination of grilling, drinking, and hanging out in a parking lot can lead to some outrageous happenings!
First Aid Kit
First-aid kits help you handle the medical emergencies as quickly as possible. In an emergency, a delay of just a single minute can cause irreconcilable damage. These kits offer basic and instant care for common medical injuries like injuries, burns, cuts etc.
Now you know the tailgating car accessories you'll need to pull off the best tailgating experience ever. And if you get serious about tailgating, check out What to Look for When Buying a Used Truck at Car Time Supercenter. Stop by, give us a call at 888-557-4326, or check out our lineup of reliable, affordable late model vehicles online.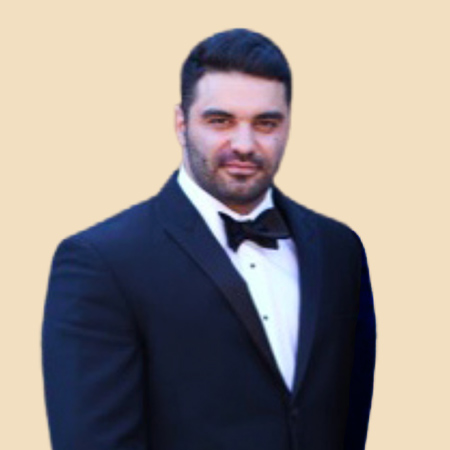 There are good reasons people will buy their next used car in Tucson from Car Time Supercenter. But I think we are one of the most trusted used car dealerships mainly because we treat everyone like family. My family has provided quality, dependable local used cars to Tucson customers since 1984, and I'm proud to be a part of our continued success.
Like many family-owned businesses, I grew up going to work with my dad. Falling in love with cars was natural because of my father's passion, and eventually, I came to love the car business just like him. I officially joined the Car Time Supercenter team in 2012, starting in the finance department. Over the past decade, I've learned the used car business and how to treat customers from my family and industry resources.
Today, I oversee marketing, social media, inventory, and reconditioning, so I play an essential role in delivering local Tucson used car buyers the best experience possible. I also help our family business keep up with the times while providing old-fashioned customer service. From attending NADA classes to becoming Allstate certified for back-end products, I continue to learn and add skills to serve our customers better.