We all want to get the most value for our money, and buying a used car makes more sense today than ever. New cars and ongoing depreciation can't match the dollar-for-dollar value of previously owned vehicles. Let depreciation work for you, not against you. Here are 10 best used cars under $20,000 to get you started.
Chevrolet Camaro
It's no surprise that the iconic Camaro is one of the best used sports cars under $20,000. If you want a reasonably priced used sports car, consider the 2016 Chevrolet Camaro a top contender. 2016 brought a more efficient and powerful engine, increased reliability, and improved handling. Even with enthusiastic driving, you can expect 31 mpg on the highway and 22 mpg in the city.
Toyota Altima
A model that's been a reliable and comfortable full-size sedan for many years, the Toyota Altima continues to rank highly. A huge back seat, plenty of power, and a stylish exterior all come standard. With the perfect blend of performance, safety, and efficiency, Toyota has produced another winner in a long line of dependable vehicles.
Chevrolet Impala
Just like the models before it, the 2018 Chevrolet Impala is a comfortable, spacious, full-size sedan. Standard features include front wheel drive, a 197 hp engine, 6-speed transmission, Wi-Fi, and Bluetooth. Throw in an enormous trunk and 10 air bags, and it's easy to see why the Impala is one of the 10 best used cars under $20,000.
Kia Soul
The Kia Soul is a roomy, fun-to-drive car that looks like a small SUV. Although it's small in stature, the Kia Soul makes up for its size by providing ample headroom, a smooth ride, and plenty of power when you need it. The Soul has a surprising amount of storage space, a luxury interior, and all the tech you could want. While the boxy look may not be for everyone at first glance, a test drive proves once again you can't judge a book by its cover.
Toyota Prius
The 2016 Toyota Prius is the fourth-generation version of this ground-breaking hybrid. Improved fuel efficiency, advanced safety features, and multimedia technology are all part of the package. Drivers of Priuses from past years will notice better handling, a smoother ride, and a more energetic feel. Who said being eco-friendly means you can't have fun?
Mazda 3
Available in sedan and hatchback models, the 2018 Mazda 3 is foremost a fun car to drive. The handling is agile, the engine is peppy, and it gets the most out of its fuel-efficient four-cylinder design. Plus, the Mazda 3 is also a comfortable and stylish daily driver with standard safety features that include automated emergency braking and stability control. This combination of sportiness and practicality made the model an easy choice for our best used cars under $20,000.
Honda Civic
US News ranked the 2016 Honda Civic #2 in the 2016 Compact Cars category and the winner of the 2016 Best Compact Car for the Money. So what makes the Civic such a great buy? How about industry-leading safety features, awesome fuel economy, and a premium interior, for starters. Add in smooth, comfortable ride and tight handling, and it's easy to see why it's a favorite.
Honda Fit
The 2019 Honda Fit has more rear-seat and cargo space than most 2019 subcompacts, and that space is pretty posh. Under the hood, all Fits come with a peppy, 1.5-liter, 4-cylinder engine that produces 130 horsepower. The Fit is spacious, smart looking, and proves you don't need tons of power to make driving fun.
Nissan Maxima
The 2016 Nissan Maxima's stylish design and impressive six-cylinder engine make it a top choice among the best used sedans. From its luxury interior to its top crash test scores, the Maxima delivers great value. While the new model was pricey when it rolled out, Edmunds estimates you could save an average of 46% by picking up a 2016 Maxima.
Volvo
Of all the best used luxury cars under $20,000, it may surprise you to find the Volvo S60 at the top. The 2020 Best Used Car award for the luxury sedan category at Car Gurus goes to the oddly styled Volvo S60. The model's safety features, performance, and reliability make it a good bet, and the upscale cabin brings plenty of luxury.
When you buy a used vehicle from a dealership with an excellent reputation, you can find the car of your dreams for less than you thought. Find out more when you contact Car Time Supercenter today at (888) 557-4326.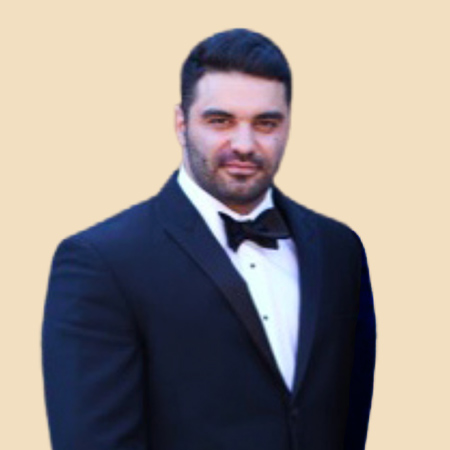 There are good reasons people will buy their next used car in Tucson from Car Time Supercenter. But I think we are one of the most trusted used car dealerships mainly because we treat everyone like family. My family has provided quality, dependable local used cars to Tucson customers since 1984, and I'm proud to be a part of our continued success.
Like many family-owned businesses, I grew up going to work with my dad. Falling in love with cars was natural because of my father's passion, and eventually, I came to love the car business just like him. I officially joined the Car Time Supercenter team in 2012, starting in the finance department. Over the past decade, I've learned the used car business and how to treat customers from my family and industry resources.
Today, I oversee marketing, social media, inventory, and reconditioning, so I play an essential role in delivering local Tucson used car buyers the best experience possible. I also help our family business keep up with the times while providing old-fashioned customer service. From attending NADA classes to becoming Allstate certified for back-end products, I continue to learn and add skills to serve our customers better.