With so many choices, figuring out how to choose a used car dealership can be confusing. But reputable car dealerships have the same desirable traits as most other businesses. When you're learning how to pick a car dealer that can meet your needs, you should be looking for those same traits.
You want to find a dealership that is established and well-respected and has the testimonials to prove it. You also want a used car dealership that offers plenty of choices for finding that just right car or truck-and the financing options to get you behind the wheel.
When you're ready to find your next vehicle and find the car of your dreams, here are five proven tips on how to find a good car dealership.
Check Online Reviews
Reputable car dealerships will often have reviews of their business posted on the company website. This is a quick and easy way to see what other car buyers have experienced and what you can expect. Just don't limit your research to the dealership site. For more honest feedback, use Google to search and find links to the dealership's reviews on Yelp, Google, and social media platforms.
Ask the Better Business Bureau
While tracking down reviews online is a great way to use technology to narrow the field, don't forget about the good ol' Better Business Bureau (BBB). The BBB lists its members, which businesses are accredited, and more information. An accredited member of the BBB is typically going to conduct business in an ethical way. While accreditation is important, it's important to know that there are different grades.

Each accredited business is given a rating that ranges from a high of A+ to a low of F. The grade a business gets is directly related to the number of complaints filed with the BBB and how the business handled those complaints. As with most grades, you're looking for at least a B or above. (Our dealership has an A+ BBB rating, by the way.)
Take a Look at Their Inventory
An established used car dealership will typically post their active inventory on their website. You can usually choose by make, model, and year to find the car or truck you're interested in checking out. If they also list the price, that's even better. But if a dealership doesn't list their inventory or the selection is sparse, you may want to move on to a different one. It's not always a deal-breaker, but with so many choices, why waste time?
Look for Flexible Financing
You expect options when you're looking for your next car and you should expect flexible financing when you're looking for a used car dealership. When you choose a car dealer that offers a range of transparent and competitive financing options, you can easily find the perfect fit for your financial situation. Reputable car dealerships feature their inventory on the website and provide detailed information about financing options there, too.
Tour the Dealership's Facility
Now that you've found a few dealerships with a good rep and the inventory and financing you need, it's time to check them out in person. No, not to buy a car just yet, but to see what kind of pride they take in their facility. Here's a list of things you should see at a well run used car dealership:

Employees are professional and courteous
Vehicles are clean and well organized
The parking lot and exterior of the buildings are well maintained
Landscaping is well cared for
Windows and glass doors are clean
The waiting room is clean and comfortable
Floors and carpet are clean
Bathrooms are fresh and clean
How a dealership takes care of its business can tell you a lot about how they'll take care of you. You shouldn't expect all your potential choices to be perfect, but they should meet most of the criteria above.
Now that you know how to choose a car dealership, why not visit ours? We are one of the most reputable car dealerships in Tucson, AZ, and we would love to show you why. Come by and check out our extensive inventory of reliable, late model cars and trucks or give us a call at 888-557-4326. Find the vehicle you want, take a test drive, and let us help you get into the car you've always wanted.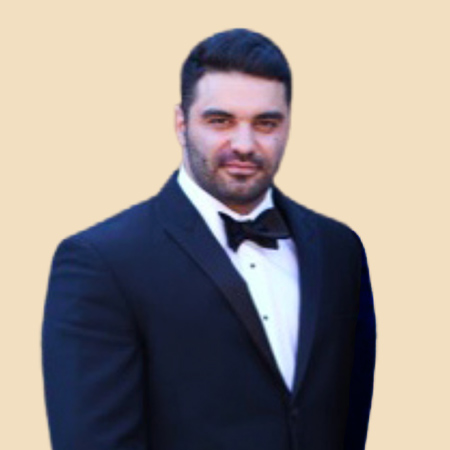 There are good reasons people will buy their next used car in Tucson from Car Time Supercenter. But I think we are one of the most trusted used car dealerships mainly because we treat everyone like family. My family has provided quality, dependable local used cars to Tucson customers since 1984, and I'm proud to be a part of our continued success.
Like many family-owned businesses, I grew up going to work with my dad. Falling in love with cars was natural because of my father's passion, and eventually, I came to love the car business just like him. I officially joined the Car Time Supercenter team in 2012, starting in the finance department. Over the past decade, I've learned the used car business and how to treat customers from my family and industry resources.
Today, I oversee marketing, social media, inventory, and reconditioning, so I play an essential role in delivering local Tucson used car buyers the best experience possible. I also help our family business keep up with the times while providing old-fashioned customer service. From attending NADA classes to becoming Allstate certified for back-end products, I continue to learn and add skills to serve our customers better.