From towing campers and boats to hauling a growing family around town, modern SUVs give us the perfect blend of car and truck. Today's SUVs get better gas mileage, are more dependable, and look a whole lot better than the models that created the SUV craze. While there's no shortage of used SUVs to choose from, we thought it would be a good idea to take a look at some of the most popular used SUVs available.
Some drivers want the best towing capability, others value cargo capacity, and every driver wants to drive a nice-looking ride. The popular used SUVs that make up our list fill all those needs, and we have many of them in our available inventory. Once you find the right SUV for your needs, be sure to shop with a reputable used car dealer like Car Time Supercenter. We not only keep an extensive inventory of the most popular used SUVs, but we also make sure each one has been well maintained before it hits the lot.
Check out our list of the seven popular used SUVs and pick your favorite, then come by and take one for a test drive and see how it fits.
1. Mazda CX-5
The Mazda CX-5 has been one of the most popular compact SUVs since it rolled out in 2012. The CX-5 features plenty of cargo and passenger space, a comfortable ride, and an interior that borders on luxury. The standard four-cylinder engine won't win any towing awards, but the fuel economy, safety features, and sleek, modern styling make the CX-5 a top-seven pick.
2. Chevrolet Equinox
The Chevy Equinox is a small SUV that's big on cargo room and easy on fuel costs. This affordable SUV features the latest safety technology, good looks, and it's pretty fun to drive, making it one of the up-and-coming most popular used SUVs. You can check out other safe and reliable Chevys in our inventory to find some of the most popular used cars and trucks.
3. Buick Encore
Featuring a modern design, powerful V6 engine, and the latest infotainment features, the Buick Encore holds its own against the more well-known SUV models. It's one of the roomiest SUVs on our list and can reportedly get up to 33 MPG on the highway. Add in a beautiful interior and advanced safety features, and it's no wonder why it has become one of the most popular used SUVs.
4. Subaru Outback
From its station wagon-like beginnings as the Subaru Legacy to its modern, sporty design, the Subaru Outback has been a popular SUV since 1994. While the newer generations offer more room, better handling, and increased safety features, Subaru continues on its quest to combine the handling of a car with the utility of a truck. The result is an SUV that is fun to drive but knows when it's time to get to work.
5. Dodge Journey
Considered a mid-size crossover that started in 2009, the Dodge Journey has gone through a few redesigns that helped it become one of the more popular SUVs. The most significant selling points for the Journey may be the low ownership costs and more affordable purchase price than many of its competitors. If you want an SUV that seats seven and gets up to 25 MPG on the highway, take a look at the Journey.
6. Jeep Compass and Patriot
Jeep has been making popular SUVs before many other manufacturers, and the Compass and Patriot are two of their standouts. Both have plenty of legroom, are fuel-efficient, and stylish, and most of the differences are in certain features and overall design. The Compass features a modern interior, for example, while the Patriot takes a more rugged approach. No matter which Jeep SUV you choose, you're getting one of the most popular used SUVs around.
7. Ford Explorer
For decades, Ford has produced one of the most iconic SUVs in the industry, the Ford Explorer. The 5th generation models that began in 2011 took the practical design of the previous decades and gave the SUV a modern update. Push-button start, power liftgates, and other convenience features, along with the sleek new look, helped the Explorer continue its reign as one of the most popular SUVs of all time.
Whether you're shopping for a full-size SUV for outdoor recreation or a compact size for daily driving, Car Time Supercenter carries many popular used SUVs. When you're ready to pick out the SUV of your dreams, choose one of the most trusted car dealers in Tucson, AZ, to make the experience quick and easy. Find out how we can get you behind the wheel of a beautiful SUV today when you get in touch online, or give us a call at (888) 557-4326.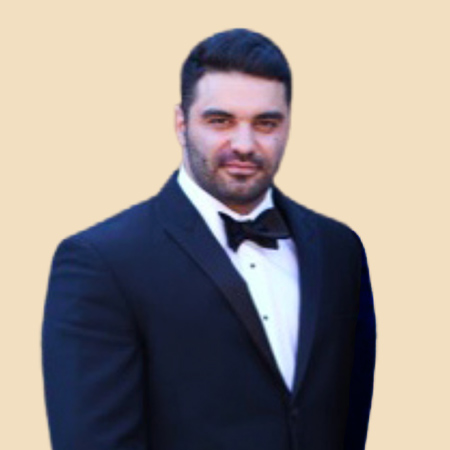 There are good reasons people will buy their next used car in Tucson from Car Time Supercenter. But I think we are one of the most trusted used car dealerships mainly because we treat everyone like family. My family has provided quality, dependable local used cars to Tucson customers since 1984, and I'm proud to be a part of our continued success.
Like many family-owned businesses, I grew up going to work with my dad. Falling in love with cars was natural because of my father's passion, and eventually, I came to love the car business just like him. I officially joined the Car Time Supercenter team in 2012, starting in the finance department. Over the past decade, I've learned the used car business and how to treat customers from my family and industry resources.
Today, I oversee marketing, social media, inventory, and reconditioning, so I play an essential role in delivering local Tucson used car buyers the best experience possible. I also help our family business keep up with the times while providing old-fashioned customer service. From attending NADA classes to becoming Allstate certified for back-end products, I continue to learn and add skills to serve our customers better.