All-wheel drive (AWD) and four-wheel drive (4WD) are not the same and knowing the difference can make your next used car a better fit. Is 4WD better than AWD? How do you know if you need one or the other when you're shopping for a used car? Before you can figure out what kind of drivetrain fits your lifestyle, you'll want to know how each configuration performs. If you've never thought much about drivetrains, you're missing out on one of the most practical features you can have on the road — and off.
Both 4-whell drive and all wheel drive can improve traction compared to conventional drivetrains, but each serves a different purpose. Which of the two drivetrains is best for your needs depends on how and where you intend to drive. Here's what you need to know about 4WD vs. AWD before you buy your next used truck, car, or SUV.
What is AWD?
AWD is all about on road driving. Typically found in late model SUVs and cars, AWD is ideal for routine driving and traveling in heavy rain or snow. The extra traction and modern technology combine for exceptional, and automatic, handling. Popular SUVs like the Chevy Equinox, GMC Terrain, and others feature AWD that is controlled by smart technology.
A vehicle's onboard computer can engage both the rear and front axle when circumstances call for it. Each manufacturer outfits their AWD cars with various drivetrain configurations that provide additional traction in challenging conditions. Because these automated drivetrain systems turn on and off without driver intervention, transitioning from one type of terrain to another is seamless. Some Honda Passports even allow driver programming for specific terrain such as mud, snow, and sand.
AWD is useful for more than snowstorms and beach excursions. AWD helps provide a more stable base for SUVs and Crossovers that often carry multiple passengers and heavy cargo. When you're travelling with a lighter load, the system can disengage one or the other axle as needed to improve fuel economy. For sporty cars that tend to take corners tightly, nothing keeps a car pinned to the road at highspeed like AWD.
What is 4WD?
A truck with 4WD is made for off-road driving or in conditions where one or more tires could lose traction. 4WD has long been associated with adventure and exploration because there is simply no better way to handle uncertain terrain. The beauty of 4WD is in its simplicity and fundamental ruggedness that have attracted drivers for generations.
Unlike the convenient automation of AWD, drivers must push a button or other device to engage 4WD and disengage it. Driving on pavement with your 4WD engaged is not a good idea! Some AWD systems include low- and high-range settings to provide low-speed traction or high-speed grip on slick roads.
While AWD systems are more sophisticated and can send varying amounts of drive to both the front and rear axles and wheels, a 4WD system is all or nothing. When you engage a 4WD system, you get all the power to all four wheels all at once. Having all the power you can get may be the difference between getting out of a pinch or walking home. And for boulder-bouncing, mudslinging, and other rough stuff, nothing less will do.
Is AWD or 4WD Best For Your Driving Habits?
If you want to tackle rough terrain on the weekends, a 4WD vehicle is the only choice. While having 4WD will typically result in greater towing capacity than most AWDs, the trade off can be a much stiffer ride because of the heavy-duty suspension. Unless 4WD is something you must have on your next used truck, an AWD system offers more flexibility in more conditions. But if you must, we get it!
AWD is handy for routine driving in snow and ice, so it takes some of the drama out of a quick run to the store. Because AWDs engage and disengage automatically, the system also takes the guesswork out of safe driving. Still feel the need to scratch that offroad itch? Some SUVs featuring AWD can handle a bit of light trailblazing, so you can almost have the best of both worlds.
When you're ready to find your next used car, truck, or SUV, we make it easy to shop smart. Our online inventory listings are easy to navigate when you filter the results by drivetrain, automaker, and many other criteria. The best part is you can narrow down your search to a few favorites before you even visit our dealership. Then all you have to do is stop by, test drive your candidates, and pick out the winner!
Car Time Supercenter is one of Tucson's most trusted used car dealers because we make getting your next car or truck easy and fast. Call 520-750-0505 or submit a short contact form to find a drivetrain you'll love in a vehicle you can afford — right here in Tucson.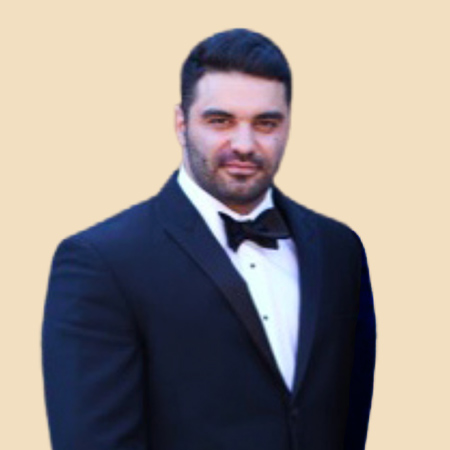 There are good reasons people will buy their next used car in Tucson from Car Time Supercenter. But I think we are one of the most trusted used car dealerships mainly because we treat everyone like family. My family has provided quality, dependable local used cars to Tucson customers since 1984, and I'm proud to be a part of our continued success.
Like many family-owned businesses, I grew up going to work with my dad. Falling in love with cars was natural because of my father's passion, and eventually, I came to love the car business just like him. I officially joined the Car Time Supercenter team in 2012, starting in the finance department. Over the past decade, I've learned the used car business and how to treat customers from my family and industry resources.
Today, I oversee marketing, social media, inventory, and reconditioning, so I play an essential role in delivering local Tucson used car buyers the best experience possible. I also help our family business keep up with the times while providing old-fashioned customer service. From attending NADA classes to becoming Allstate certified for back-end products, I continue to learn and add skills to serve our customers better.