The Toyota Tacoma rolled off the plant line for the first time in 1995, replacing the uninspiringly named Toyota Truck. While the new incarnation looked pretty similar to the original, the newly designed Tacoma leap-frogged the competition into popularity. At the time, industry heavyweights like the Ford Ranger and Chevrolet S-10 showed their age with outdated designs inside and out. The interior of the new and improved Toyota truck was decidedly upscale and left its competitors' cabins looking dull and old.
More than 20 years later, the Toyota Tacoma continues its reign among the best in its class. As awesome as the Tacoma is, like every truck and car, there are some model years that outshine some of the others. Read on to learn about the best used Tacoma year and which ones are so-so with our used Toyota Tacoma buyers' guide.
Best Tacoma Year (and the Worst!)
1995 to 2004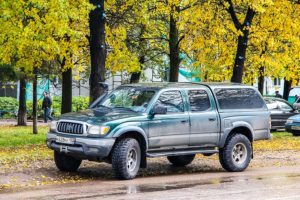 Okay, let's get the worst out of the way first—1995 may have been the first year, but it was far from the best used Tacoma year. The first Tacomas were certainly rugged and luxurious for a truck, but they also had rust issues with the frame and leaf springs that hurt the brand's reputation. The 1995 through 2004 Toyota Tacomas were rusting out to the point where Toyota had to issue an extended warranty. The revised warranty for rust and corrosion was extended to 15 years with unlimited miles. Some truck frames were replaced, and there were even cases where Toyota repurchased vehicles.
We wish we could pin it down to only one year and tell you what year Toyota Tacoma to avoid, but unfortunately, it's more like a decade. When you shop for a Toyota Tacoma, it's best to avoid pretty much any models made during the rust problem era. Lucky for truck lovers everywhere, the next generation of Tacomas got it right and upgraded the compact to a midsize pickup truck.
2005 – 2008
On the second go, starting in 2005, Toyota saw to it that any rust problems were a distant memory and greatly improved the Toyota Tacoma's safety rating. Toyota raised its low side and front crash test ratings into the best side and front crash test ratings—quite a feat when every other manufacturing was trying to do the same. This generation Tacoma featured 5- and 6-foot beds, a new 4.0-liter V6, and a completely overhauled frame. The stronger frame and impressive 236 horsepower created a maximum payload of 1,650 pounds and a towing capacity of 6,500 pounds.
2009 – 2011
The Tacoma was designed with some major safety upgrades in 2009, including side-impact and head-curtain airbags, part of Toyota's Star Safety System, which added side-impact. Toyota also replaced the limited-slip differential and the locking rear differential with an open electronic design with ABS. 2010 was also the year Toyota moved production to San Antonio, Texas. Whether it was because of the Tacoma's new home or something else, the 2011 offered more angles and curves than ever, attracting a whole new market.
2012 – 2015
Toyota continued its technological innovations in 2012 with Toyota's Entune services and advanced in-truck electronics. The Tacoma went all-in with these models to create a powerful all-purpose truck with an obvious focus on off-road adventure. These Tacomas received a major makeover, with more modern styling and upscale interior cabins. After the 2015 run, Toyota canceled the Regular Cab Tacoma and replaced it with the TRD Pro Package version.
2016 – 2017
New styling with closer ties to the larger Tundra and sportier 4Runner was the order of the day for the 2016 Tacoma, making it one of our top choices in our Toyota Tacoma buyers' guide. The new 3.5-liter V6 engine producing 278 horsepower replaced the 4.0-liter engine to give Toyota truck fans something they'd been wanting for a while. These models are available with manual or automatic transmissions and of course, a 4-wheel drive option.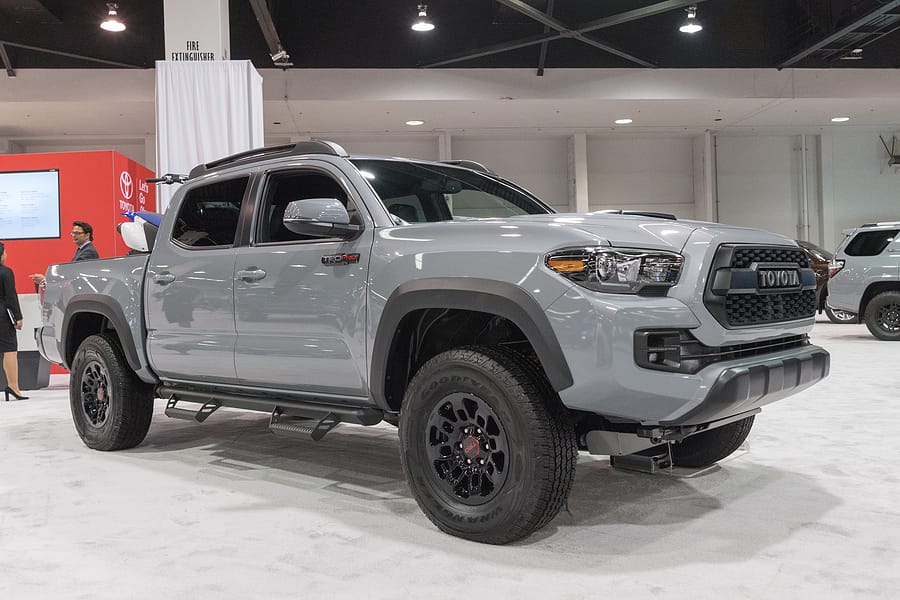 Along with the updated, more rugged looks, the Tacoma also featured a lighter but stronger frame treated with industry-leading rust-resistant protection. If you want a used Toyota Tacoma with modern tech, the best safety features, and a roomy ride, 2016 or 2017 may be the best Tacoma year for you. You want to find the best fit, so take both for a test drive before you decide.
2018 – 2020
If you are looking for the latest in ADAS and other technology, Tacoma models starting in 2018 have what you want. Adaptive cruise control, lane-departure warning, pedestrian detection, and more are all advanced features that keep you safer on the road. 2020 brought enhancements for this generation including noise-suppressing glass, a power driver's seat, and Apple CarPlay and Android Auto.
Ready to Buy Used Toyota Tacoma?
We hope this used Toyota Tacoma buyers' guide helps you make an informed decision about your next truck. The best Tacoma year for your needs depends on what you want to do with your truck most often. Whether you're looking for a Toyota Tacoma or some other truck you've always wanted, Car Time Supercenter has you covered. Check out our used truck inventory online, stop by our lot in Tucson, or give us a call at 520-750-0505.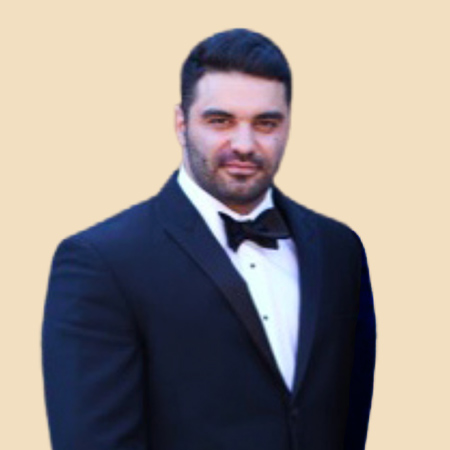 There are good reasons people will buy their next used car in Tucson from Car Time Supercenter. But I think we are one of the most trusted used car dealerships mainly because we treat everyone like family. My family has provided quality, dependable local used cars to Tucson customers since 1984, and I'm proud to be a part of our continued success.
Like many family-owned businesses, I grew up going to work with my dad. Falling in love with cars was natural because of my father's passion, and eventually, I came to love the car business just like him. I officially joined the Car Time Supercenter team in 2012, starting in the finance department. Over the past decade, I've learned the used car business and how to treat customers from my family and industry resources.
Today, I oversee marketing, social media, inventory, and reconditioning, so I play an essential role in delivering local Tucson used car buyers the best experience possible. I also help our family business keep up with the times while providing old-fashioned customer service. From attending NADA classes to becoming Allstate certified for back-end products, I continue to learn and add skills to serve our customers better.