Are Chevy Cruzes good cars? Even with a shaky start, the Chevy Cruze was one of the first U.S.-made challengers to the dominant Japanese compacts. According to Chevy Guide, as long as drivers avoid specific years and follow proper maintenance procedures, the inexpensive car could last 250,000 miles. So which years should you avoid? The early years were by far the worst, but there are several years when the Chevy Cruze got it right.
How Reliable are Chevy Cruzes?
According to Engine Patrol, the Chevrolet Cruze can last up to 250,000 miles when driven responsibly and maintained correctly. Driving 15,000 miles yearly means your Chevy Cruze could last well over a decade before needing significant repairs. You don't have to baby your car to make it last a long time, but there are a few things you can do to keep it in shape:
You don't have to use OEM parts for repairs, but use the best quality you can afford.
Catch up on the routine maintenance schedule if it has fallen behind.
Follow the manufacturer's recommendations for oil changes and other maintenance.
Rotate the tires according to the tire manufacturer's specifications.
Practice driving smoothly and carefully for better safety and minimized wear and tear.
Because of the Chevy Cruze's low price tag and longevity, investing in ongoing repairs and maintenance can be a smart move. While no driver enjoys spending money on repairs for their vehicle, the return on the investment can be very rewarding.
What are the Chevy Cruz Worst Model Years and The Best?
Most car reviewers agree that the first few years for the Chevrolet Cruze weren't their best. Surprisingly, the worst of the bunch wasn't the first year or even the second. The worst model would come along a few years later in the form of the 2012 Chevy Cruze.
This model year had many flaws and recalls addressed in the 2014 Chevy Cruze, but that model still had its share. By the time the 2015 Chevy Cruze rolled off the assembly line, many, but not all problems were corrected.
If you're buying a used Chevy Cruze, the verdict is in: 2016 to 2019 are the best model years by far. But like with any used car you're considering, it's important to do your homework even with the best model years.
How Do I Find the Right Chevy Cruze for Me?
Maybe the best thing you can do before buying a Chevy Cruz is to choose a reputable Tucson used car dealer like Car Time Supercenter. You'll find a wide selection, hometown customer care, and a reliable car at an affordable price. No matter where you buy your next used car, there are a few things you'll need to do to get the best car for you:
Ask for maintenance and repair records to determine how well the car has been maintained.
Check the car through CarFax to verify titling, mileage, and accidents.
Inspect the car for rust, especially underneath and at the bottom of body panels.
Look for signs of leaks underneath the vehicle.
Check out the interior for stains, tears, and other excessive wear.
Put the car through its paces with a comprehensive test drive.
Once you've found the best deal on a Cruze, you want it to look sharp and perform well for a long time. That means not only regular maintenance but also cleaning and protecting your car's finish.
How Can I Keep My Chevy Cruze Looking Newer Longer?
Tires, fluids, and engine and transmission repairs are critical to help your car last as long as possible but don't overlook the exterior finish. Especially if you frequently drive in wet or icy weather, maintaining the exterior of a car can help prevent rust and protect the sheet metal beneath the paint.
Here's how to protect your Cruze's exterior and keep it looking newer longer:
Wash and dry your car at least bi-weekly, more often in you live in a dusty or wet climate.
The outside of a car also includes the underside, so spray off dirt and grime with a hose each month.
Touch up scratches and knicks as soon as possible to avoid rust and other problems.
Keep your Cruze in a garage or under a cover if possible.
Wax your car at least quarterly to protect the paint, clear coating, and body panels.
Regular maintenance and cleaning can help your Chevrolet Cruze last longer with fewer problems. Cars and their care are necessary expenses, but with continued maintenance and repairs, your Chevy Cruz can be more of an investment.
If you're wondering, "Does Chevy still make the Cruze?", Chevrolet discontinued the midsize compact
in 2019. Chevy's focus on SUVs and full-size pickups has left little room for gas-powered sedans like the Cruze.
But you can still get your hands on one because Car Time Supercenter has you covered. Check our inventory online for Cruzes and other reliable used cars, or call 520-750-0505.
Used Cars Inventory
Browse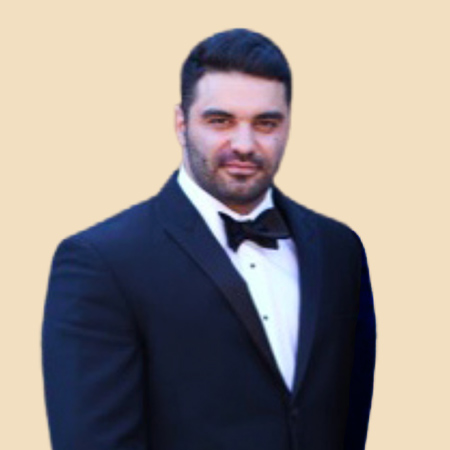 There are good reasons people will buy their next used car in Tucson from Car Time Supercenter. But I think we are one of the most trusted used car dealerships mainly because we treat everyone like family. My family has provided quality, dependable local used cars to Tucson customers since 1984, and I'm proud to be a part of our continued success.
Like many family-owned businesses, I grew up going to work with my dad. Falling in love with cars was natural because of my father's passion, and eventually, I came to love the car business just like him. I officially joined the Car Time Supercenter team in 2012, starting in the finance department. Over the past decade, I've learned the used car business and how to treat customers from my family and industry resources.
Today, I oversee marketing, social media, inventory, and reconditioning, so I play an essential role in delivering local Tucson used car buyers the best experience possible. I also help our family business keep up with the times while providing old-fashioned customer service. From attending NADA classes to becoming Allstate certified for back-end products, I continue to learn and add skills to serve our customers better.