If you need a car or truck in Tucson, don't have perfect credit, and don't have a lot of money, a buy here pay here dealership may be the answer you've been looking for. What is "buy here pay here?" It's exactly what it sounds like! You get to pick out your car or truck and work out the financing all in one place. That's because BHPH car dealers offer on-site financing and specialize in helping used car buyers get on the road without breaking the bank.
If you have bad credit, no credit, or even bankruptcy on your record, BHPH dealerships may be your only way to buy a car. And that's okay. When you buy a car or truck from a buy here pay here car dealer, you get the same protections you would at a Ford, Chevy, or Volvo dealership and more. That's because buy here pay here dealerships are regulated by automobile and financial laws.
All BHPH dealerships have to comply with the Truth in Lending Act, for example. This means all sales must disclose the final cash price, amount financed, and other important information. Other laws and regulations that protect you when you buy a car at a buy here pay here lot include the Fair & Accurate Credit Transaction Act, State Usury laws, and the Fair Debt Collections Practices Act.
5 Reasons to Buy a Car From Buy Here Pay Here Dealerships
When you're shopping for a reliable used car, there are plenty of good reasons a buy here pay here car lot could be a good place to shop.
Save Money
That's right. Save money. A new vehicle's price tag has a lot to do with the fact that the car or truck is new. Once you drive it off the lot, the value depreciates quickly. How quickly? The moment a new car rolls off the lot, its value can decrease by as much as 10%.

After the first year, the value drops to approximately 80% of the original value. You can't stop vehicle depreciation, but you can make it work for you. Most modern trucks and cars are built to last longer than ever. Buying your next car from a buy here pay here car dealership can be a wise decision.
Flexible Financing on Your Terms
When you take advantage of buy here pay here financing, you have a lot of flexibility for setting up payments on your terms. If you want to finance a car for a specific number of years, you probably can. Do you want a 7-year arrangement for the car of your dreams? Need a 5-year financing arrangement to get your truck paid off quicker? Buy here, pay here financing gives you those options and much more.
Comfortable Down Payments
If you could pay cash when you buy a car or truck, you probably would! Without all cash on hand, a buy here, pay here dealer can still make it work. A BHPH dealership has the financing options to work with almost any down payment. That's because they know how critical having a vehicle is to their customers. You can find out more about comfortable down payments when you use our complimentary payment calculator.
Confidence in Your Purchase
ou can get a good deal on a used car when you buy from a private seller-but at what cost? If you have $500, $1,000, or even $1,500 to buy a car off Craigslist, how confident will you be in your purchase? Instead, take that money and put it towards the car or truck you really want and get the peace of mind knowing you bought from a reputable, established buy here pay here car lot?
Car Time Supercenter in Tucson is ready to get you on the road in a car you love for a price that works for you. Check out our inventory, pick out a few cars you'd like to test drive, and get in touch online or call us at (888) 557-4326.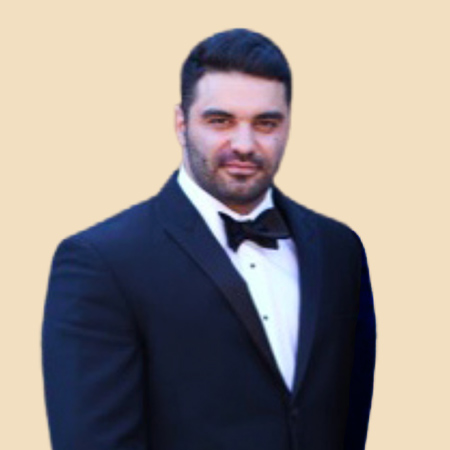 There are good reasons people will buy their next used car in Tucson from Car Time Supercenter. But I think we are one of the most trusted used car dealerships mainly because we treat everyone like family. My family has provided quality, dependable local used cars to Tucson customers since 1984, and I'm proud to be a part of our continued success.
Like many family-owned businesses, I grew up going to work with my dad. Falling in love with cars was natural because of my father's passion, and eventually, I came to love the car business just like him. I officially joined the Car Time Supercenter team in 2012, starting in the finance department. Over the past decade, I've learned the used car business and how to treat customers from my family and industry resources.
Today, I oversee marketing, social media, inventory, and reconditioning, so I play an essential role in delivering local Tucson used car buyers the best experience possible. I also help our family business keep up with the times while providing old-fashioned customer service. From attending NADA classes to becoming Allstate certified for back-end products, I continue to learn and add skills to serve our customers better.