U.S. News ranked the 2015 Nissan Sentra #13 overall for the model year's compact car class. The spacious rear seats, large trunk, and firm ride are enough to rank it high for comfort and convenience, but it's the economic features that attract many. The 2015 Nissan Sentra offers excellent value both in initial costs and over the car's life.
Current used car prices for a 2015 Nissan Sentra are hovering around $12,000, and a new Nissan Sentra will cost around $20,000 for the base model. That's an incredible amount of savings, especially considering later model Sentras are mostly cosmetically and technologically different than the older models.
These minor differences may matter to some, but buying a used Nissan Sentra is quite the bargain for savvy car buyers. The used and new Nissan Sentras feature the same powertrain, but the 2015 Sentra doesn't come with an optional turbocharged engine. So if you can do without the extra horsepower, bells, and whistles, have we got a deal for you!
Depending on your budget and driving needs, you have your choice of five distinct and still affordable 2015 Nissan Sentra models:
Nissan Sentra S
The base four-door model with a few bells and whistles, The Sentra S comes in limited colors and has the smallest price tag.
FE+S
The FE+S is an entry-level model like the Sentra S, but it features a continuously variable transmission (CVT) for smooth acceleration and a spoiler for sporty looks.
SR
The SR is a step up from the S and FE+S models and features slightly larger 17-inch aluminum rims and a more luxurious interior.
SL
Same engine as all the other models, but with the larger rims, even more luxury, and an awesome infotainment system.
The 2015 Sentra may be one of the most popular Nissan Sentras for sale, but there are other used Nissan Sentras worth a look. With more features and impressive upgrades from the 2015 Nissan Sentra, you can often get more for your money with some later models.
Other Used Nissan Sentras vs. New Models
The 2015 Nissan Sentra represents the middle period in Nissan's 7th generation Sentras which spanned 2013 to 2019. Other used Sentras from that generation, especially the 2017 and 2019 model years are also excellent buys. While the 2015 Sentra rolled out with standard features like Bluetooth connectivity, USB ports, and other more modern feature, the later models in this generation packed in the features.
2016 Nissan Sentra
Even though 2016 was part of the 7th generation Sentras, it has a few added features that make it a good value along with the 2015 model. The most obvious change was the updated front end of the 2016 Sentra, which gave it a more modern look. Other exterior changes include a minor update to the rear end and sportier wheels.
On the inside, the 2016 differs from the 2015 with minor updates in the trim and a newly designed steering wheel. A high-resolution driver information screen in the gauge cluster is a welcome update, as are the more convenient climate controls. Overall, the 2016 Nissan Sentra used offers a fresh take on the model and can be found used for not much more than a 2015.
2017 Sentra SV
The 2017 Nissan Sentra SV features the same power train, fuel economy, and lower price point as many of the other Sentra models. The amenities included with the SV feature push-button start, satellite radio, keyless entry, six-speaker stereo, and even leather-wrapped steering wheels and shift knobs.
You can find Sentra SVs with heated front seats, moonroofs, and the NissanConnect Infotainment system with touchscreen navigation. To keep everyone safe, the SV also features dual-stage airbags for both driver and passengers, stability control, brake assist, and other ADAS updates.
2019 Sentra S
The 2019 Nissan Sentra S was the last model year of the 7th generation, and Nissan made it count! With a 1.8 liter 4 cylinder serving up 124hp, this compact car offers a sporty feel. The modern CVT delivers quick and smooth acceleration, and the front-wheel-drive helps drivers enjoy up to 37 mpg on the highway.
Throw in intelligent automatic headlamps, custom wheels, and tasteful chrome accents, and it's hard to argue the value. And since you're buying Nissan, you can count on the latest safety features such as stability control, brake assist, traction control, and backup cameras.
The Nissan Sentra has always carried its weight in the ever-changing compact car industry, so whether you buy a 2015 used Nissan Sentra or a later model, you can count on terrific value. To get the most bang for your buck, look for Sentras with low mileage and buy from a reputable used car dealer that backs its cars.
When you're ready to find your next Nissan Sentra or other compact cars, check out our inventory and head over to one of Tucson's most trusted car dealers, Car Time Supercenter. Find out more when you call 520-750-0505 or fill out this short contact form and we'll get in touch.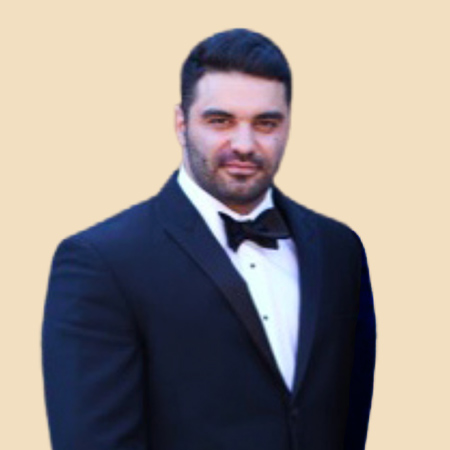 There are good reasons people will buy their next used car in Tucson from Car Time Supercenter. But I think we are one of the most trusted used car dealerships mainly because we treat everyone like family. My family has provided quality, dependable local used cars to Tucson customers since 1984, and I'm proud to be a part of our continued success.
Like many family-owned businesses, I grew up going to work with my dad. Falling in love with cars was natural because of my father's passion, and eventually, I came to love the car business just like him. I officially joined the Car Time Supercenter team in 2012, starting in the finance department. Over the past decade, I've learned the used car business and how to treat customers from my family and industry resources.
Today, I oversee marketing, social media, inventory, and reconditioning, so I play an essential role in delivering local Tucson used car buyers the best experience possible. I also help our family business keep up with the times while providing old-fashioned customer service. From attending NADA classes to becoming Allstate certified for back-end products, I continue to learn and add skills to serve our customers better.