Buying a used car is easier than ever, thanks to the supply of reliable, late-model vehicles. Whether you have bad credit or don't have a large down payment, a reputable used car dealership can help you get into a car you'll love. But before you get too excited about that Chevy you've found, you need to know how to test drive a used car.
Knowing how to test drive a car, especially a pre-owned one, is one of the most crucial car buying steps. Whether you're buying a used car online, from a private party, or even at a certified used car dealer, a test drive is critical. After all, you want to love the new-to-you car and know that it will safely get you to where you're going.
Used Car Test Drive Checklist
Exterior
The outside of a car can tell you a lot about how it's been maintained and if it's been in an accident. Checking the outside of a car from top to bottom before you hop in the driver's seat can save you time and money.
Inspect the exterior to see if doors and panels match in color. Different colors or even shades of colors can indicate repaired damage.
Look underneath the vehicle to check for loose or hanging components and pools of leaking fluids.
Check each tire for wear and damage. They should all match and have a good amount of tread left; otherwise, you may need new tires.
Turn on the headlights and emergency flashers to check that they are all working correctly. Next, test the turn signals to make sure they work, too.
Crank the car and check the exhaust color. It should be pale or white. Seeing blue or black smoke could indicate some serious engine issues.
Interior
Hop in the car and make yourself comfortable. Adjust the seating, mirrors, and steering wheel until everything fits you just right. Once you've made sure you have enough visibility for safe driving, check that you can reach important buttons and switches easily.
Test all the interior lights. They should have consistent and even brightness. Any dim or pulsating lights could indicate an electrical issue.
Check that the windshield wipers on the front and back work correctly on all settings. Test the windshield wiper fluid to make sure it comes out properly.
Turn on the radio. Adjust the balance and fader controls to listen to each individual speaker. They should sound clear without buzzing or rattling. If the radio includes a CD player, USB ports, and inputs, ensure they work, too.
Run all air conditioner, heater, and defrost fan settings. Air should be coming out of the appropriate vents. Any whining noises or grinding could indicate a fan or system problem.
Make sure all the power features like door locks, windows, tailgate, and other features, work smoothly and consistently.
Ensure that the seat belts latch and unlatch smoothly.
Lastly, hit the road for the final phase of your used car test drive.
On the Road
The final step on your used car test drive checklist is the fun part: you get to go on a test drive. Most used car dealerships don't mind you putting the car through its paces. Crank the engine and don't be shy. Listen for anything that sounds off as sounds can also reveal performance issues.
When you put the car in gear, listen for noises. If you hear a "clunk," it could mean that the fluid is low or there are transmission problems.
As you accelerate, listen to the engine and transmission. If you hear grinding or high-pitched noises, the vehicle could need repairs.
Be sure to travel on some bumpy roads so you can test out the suspension. If you hear thumping, squeaking, or banging noises or the car bounces, there may be issues.
Pay attention to how steady the steering wheel is as you drive. Steering, suspension, and tire problems can often cause the wheel to vibrate or even wobble.
Once you get the car up to highway speeds, test the brakes. The tension on the pedal should feel firm and depress evenly and smoothly. A soft or pulsating brake pedal could mean problems with the brakes or the brake system.
Now that you know how to test drive a used car, all you need to do is check out the inventory at Car Time Supercenter and pick out the car of your dreams. Whether you're looking for the best deal on a Ford truck or a sporty SUV, call (888) 557-4326 and let us get you into the vehicle you've always wanted.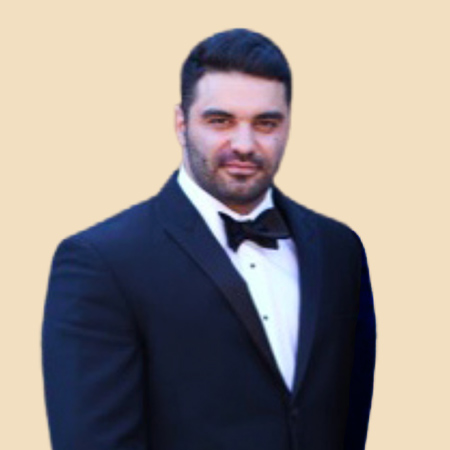 There are good reasons people will buy their next used car in Tucson from Car Time Supercenter. But I think we are one of the most trusted used car dealerships mainly because we treat everyone like family. My family has provided quality, dependable local used cars to Tucson customers since 1984, and I'm proud to be a part of our continued success.
Like many family-owned businesses, I grew up going to work with my dad. Falling in love with cars was natural because of my father's passion, and eventually, I came to love the car business just like him. I officially joined the Car Time Supercenter team in 2012, starting in the finance department. Over the past decade, I've learned the used car business and how to treat customers from my family and industry resources.
Today, I oversee marketing, social media, inventory, and reconditioning, so I play an essential role in delivering local Tucson used car buyers the best experience possible. I also help our family business keep up with the times while providing old-fashioned customer service. From attending NADA classes to becoming Allstate certified for back-end products, I continue to learn and add skills to serve our customers better.