Sunroof vs. moonroof for a car? While the terms are used interchangeably, there is a difference. Here's a rundown on why one might be better than the other for Tucson used car buyers.
According to Motor Trend, there are distinct advantages and disadvantages in the moonroof vs. sunroof debate. Historically, a sunroof is a somewhat opaque panel of metal or heavy canvas that serves as a sunshade. A moonroof is a glass panel that is completely transparent and provides an unobstructed view and greater airflow. Those are the basic differences in the sunroof vs. moonroof debate, but you need to know a bit more to see which one is right for you.
What is a Moonroof?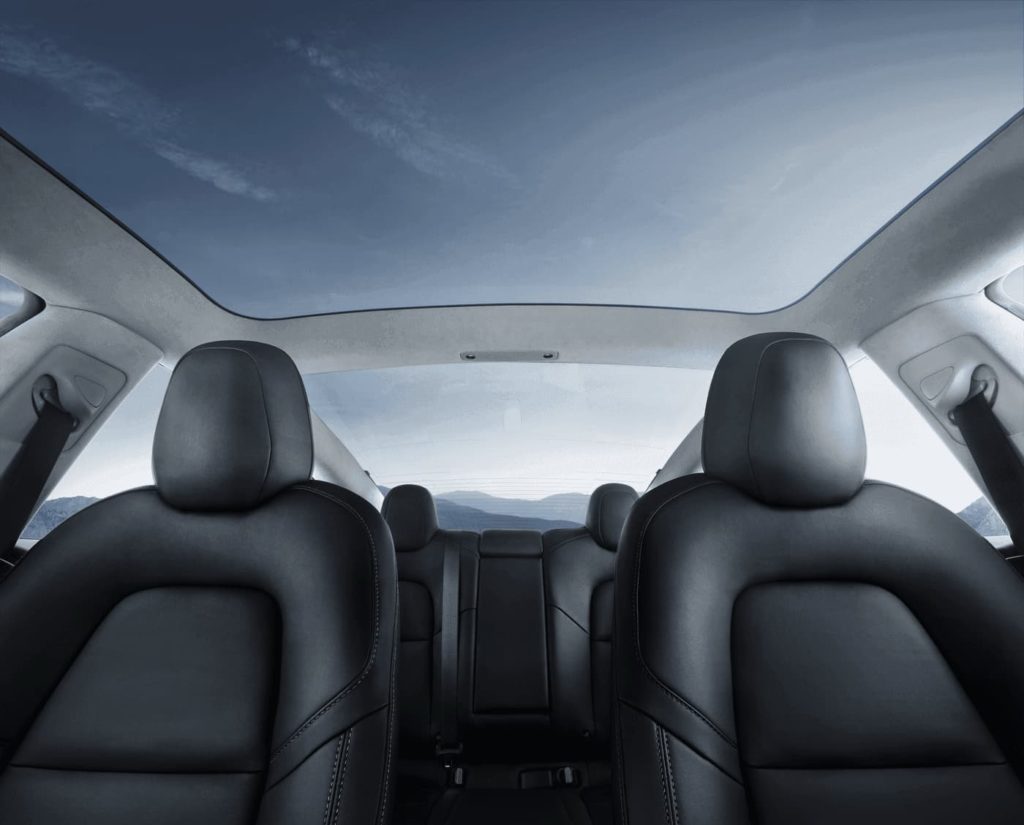 While the term "moonroof" has become the go-to phrasing for late model cars, the moonroof vs. sunroof debate continues. Most modern moonroofs are built with tinted glass that tilts to bring in the fresh air and slide out of the way for an open-air experience. As car history buffs are quick to point out, unlike an authentic sunroof, moonroofs are not removable. But even hardcore motor vehicle traditionists have to admit that it may be time to call all renditions a moonroof.
It took the marketing genius of Ford's John Atkinson to introduce the original moonroof on the 1973 Lincoln Mark IV. The new iteration of the open-roof motor vehicle replaced the traditional metal panel with silver-tinted tempered glass—and the term "moonroof" all but replaced the use of "sunroof. " The new design also featured a sliding interior component to block out light completely, giving drivers an entirely new driving experience.
What is a Sunroof?
Sunroofs can tilt, slide, and be removed from a vehicle for a range of driving experiences. Before moonroofs took over, sunroofs were typically built to match the car's color and came in a range of configurations. One of the most popular but short-lived renditions of a sunroof was the widely popular T-Tops often found on Trans-Ams and Corvettes from the 70s and 80s.
One of the earliest sunroofs was introduced by GM in the late 1930s. The car builder featured its turret top roof and its own design resembling the Pytchley Sliding Roof sunroof. The early models more closely resembled a sliding hatch than a modern sunroof but were an immediate hit. Fast-forward a few decades and we find the outdated sunroof designs have evolved into the modern-day moonroofs.
Moonroof vs. Sunroof: What's The Best For Tucson Car Buyers
For most late model cars and SUVs, the sunroof vs. moonroof debate isn't as important as it used to be. The two terms and how the products are designed have all but become synonymous.
Instead of moonroof vs. sunroof, a more important debate may be whether to get a sunroof/moonroof at all. Sunroofs and moonroofs aren't for everyone, so it's important to know the pluses and minuses before you go car shopping. Check out our list of pros and cons to see if these popular car features are right for your next used car.
Sunroof and Moonroof Pros
Moonroofs look cool from the inside and outside.
Sunlight and fresh air from a moonroof can invigorate many drivers.
A sunroof can make the vehicle cabin seem larger and less confining.
It's easier to air out a stuffy car interior when you can drive with a moonroof.
Sometimes GPS, wi-fi, and cell phone service are easier to connect to with an open sunroof.
Enjoying beautiful scenery above your car is much easier when you can just look through a moonroof.
If you have a sliding sunroof, you can haul a ladder in your car.
You can stick your head out of a moonroof and get that windblown look anytime!
Moonroof and Sunroof Cons
Buying a used car with a sunroof will limit your market if you decide to sell down the road.
The extra glass, frame, and motors typical of moonroofs and sunroofs can add additional weight and make a vehicle somewhat topheavy.
Cars with sunroofs can lose some of the original headroom.
Moonroofs can leak as they age and may require resealing and other refurbishing.
The car's interior can get soaked if you forget to close the sunroof.
Your skin and upholstery can be damaged by too much exposure to bright sunlight.
You can stick your head out of a sunroof!
We hope you have a better understanding of the differences in the moonroof vs. sunroof debate. Feel free to call them whatever you like, but when it's time to buy your next car, we can help. Car Time Supercenter stocks a large inventory of used vehicles, so stop by the lot in Tucson or call us 520-750-0505. You'll find plenty of popular models with the features you want, including moonroofs!