When is the Best Time to Buy a Car
There are two ways we could answer that question. One, by telling you the times in your life when it's the best time to buy a car or the best time of year for getting the best deal. We decided to both!
There are certain times of the year when getting a great deal on a used car is more likely than others. And there are times in your life and car salespeople's lives that make those times the best time to buy. Read on to find out when it's the best time to buy your next used car in Tucson, Arizona.
5 Times When It's the Best Time to Buy a Car
Before Your Old Car Breaks Down
Any boy scout will tell you it's wise to be prepared, so the best time to search for a good deal on a used car could be before you really need one. If your car or truck has one tire in the grave, waiting until the last minute when you have to buy a car could cost you. Sound like your vehicle? Then now might be the best time to buy a car in Tucson, Arizona!

Because of the sense of urgency, you may not have the time to find that just right car or the best financing. If you're thinking of trading in your current vehicle, all the more reason to not wait. It may sound obvious, but your car is worth more as a trade-in now than it will ever be.
The End of the Month, Quarter, or Year
Car salespeople and the dealerships where they work often have quota goals they measure on a monthly, quarterly, and yearly schedule. When quotas fall short, dealerships and salespeople are highly motivated to move inventory and meet expectations.

That means you have a good chance of striking the best deal on your ideal car or truck near the end of these quota checkpoints. If you're buying a used car in Arizona, your timing can mean the difference between an okay deal and a great one.
When It's Offseason
Another way to find a car you love and get the best deal is to take advantage of seasonal trends. Most used car buyers aren't looking for convertibles in December, and few look for four-wheel-drive trucks when it's not rain or snow season. For used car buyers looking for a deal, shopping in the offseason could mean a better selection and motivated salespeople who want to clear out slow-moving inventory.
When It's Show Time
There are plenty of car shows across the country at any given time, and Tucson is no exception. When a car show comes to town, people naturally begin thinking about upgrading their current vehicles.

The result is more new car sales, which leads to more trade-ins, which leads to a broader selection of used cars for you—and used car dealerships ready to make a deal. The next time a car show rolls into Tucson might be the perfect time to buy your next used car, and we'll have the inventory and financing you need to make a deal. 

When Gas Prices Are High
If you're searching for a large SUV or light-duty truck, when gas prices are rising might be the best time to buy one. That's because fewer people will be purchasing these types of vehicles, so used are inventories will be flush with more V8s and other gas-hungry than ever. Spikes in fuel prices are rarely permanent, and if you need a vehicle for towing or hauling, you're going to get one anyway, so why not take advantage of a swing in gas prices.
The Best Time to Buy a Car in Tucson, Arizona
So what time of the year is the best time to buy a used car? According to Business Insider, around the holidays in late fall and early winter are the best time of year to buy a car. The best month to buy a car? January. The website also reports that the opposite is true — late spring and early summer are the worse times for car shoppers to pull the trigger. So if you're itching to get into a new car and it's between May and September, wait a little longer before you scratch that itch, and you'll save big time.
When you're ready to pick out your new used car, Tucson's Car Time Supercenter will help you find the perfect car or truck you want and the financing you need. Whether you're thinking about getting a used car in the future or are already on the hunt for the best deal, contact us and let us show you how now might be the best time to buy a car in Tucson, Arizona.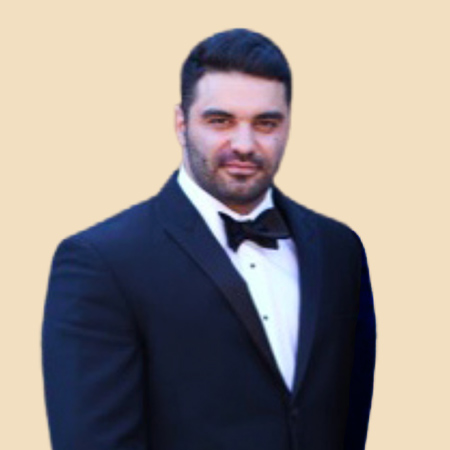 There are good reasons people will buy their next used car in Tucson from Car Time Supercenter. But I think we are one of the most trusted used car dealerships mainly because we treat everyone like family. My family has provided quality, dependable local used cars to Tucson customers since 1984, and I'm proud to be a part of our continued success.
Like many family-owned businesses, I grew up going to work with my dad. Falling in love with cars was natural because of my father's passion, and eventually, I came to love the car business just like him. I officially joined the Car Time Supercenter team in 2012, starting in the finance department. Over the past decade, I've learned the used car business and how to treat customers from my family and industry resources.
Today, I oversee marketing, social media, inventory, and reconditioning, so I play an essential role in delivering local Tucson used car buyers the best experience possible. I also help our family business keep up with the times while providing old-fashioned customer service. From attending NADA classes to becoming Allstate certified for back-end products, I continue to learn and add skills to serve our customers better.