You can buy a used car the easy way or the hard way. If you want your next used car buying experience to be as easy as possible, use these nine steps for buying a used car.
What's your budget for a used car?
One of the best tips for buying a used car is to keep your car payment around 10% of your take-home pay. Keeping your car payment manageable makes the inevitable tires and other maintenance less of an expense. No matter what your budget, a reputable used car dealership can help you with flexible finance options.
Build a target list of used vehicles
While Hondas and Toyotas have a good reputation among used vehicles, but they can cost thousands more than comparable vehicles. When you're putting together a list of used cars, include your top favorites, but don't be afraid to list some alternatives that you'll enjoy just as much and could cost a whole lot less. Start with a complete list of all the cars you like and whittle it down to about five contenders.
Check car prices and know the best time to buy
Look up used car prices for your list on reputable car buying sites like Edmunds and Kelly Blue Book. One of the lesser-known steps for buying a used car is to visit the dealership at the best time to get a great used car deal. Try the end of the month and during holidays. To find the best car dealsin Tucson, check out our the best time to buy a car in Tucson post.
Find used cars for sale in Tucson, AZ
Buying a used car in Arizona online or in your community is easy. But not all used car buying experiences are equal. You could hop on Craigslist or Facebook and easily find a large inventory of used cars, but between scams and having no recourse after the sale, a reputable used car dealership is a much safer bet. You can quickly check our extensive inventory of quality pre-owned cars online or in person at our convenient location in Tucson.
Visit a used car dealership
Used car dealerships that are well known typically provide a high level of customer service, fair pricing, and plenty of flexibility with financing. Other things to look for in a used car dealership are on-site financing and a dealership that takes trade-ins. From significant savings to service after the sale, there are plenty of reasons to shop at a used car dealership for your next vehicle.
Test-drive the car
Test-driving a used car may be the most important tip in our used car buying guide because it's literally where the rubber meets the road in your car buying experience. Knowing what to look for when buying a used car is critical and test driving a used car is the best way to check out its condition and see if it's a good fit for you. Here are some things to check out:

Is there enough headroom and legroom and adequate visibility
Is the driving position comfortable, and is the seat and steering wheel adjustable?
Are the tires in good shape?
Do the horn, turn signals, heat, and air work properly?
Are there any leaks under the hood or underneath the car?
Does the car accelerate and brake smoothly and quietly?

Check the vehicle history report
AutoCheck and Carfax are two reliable sources for vehicle history reports. These used car reports disclose known accidents, salvage titles, and other important information. You'll need a specific car's vehicle identification number (VIN) to get the report, but many reputable used car dealers like Car Time Supercenter offer these reports for free.
Negotiate a good deal
Since you already know a fair price for a particular car, you have the perfect place to start negotiations. Ask questions about service and maintenance and ask your salesperson about any special discounts or financing options. Note any damage, check the car's overall condition, and start negotiating. Armed with your notes and the best price, your chances of negotiating a great deal are pretty high.
Get the paperwork done
The final step for buying a used car is to get that great deal in writing. Here's a list of the most common items you'll need when you're getting the paperwork completed:

Driver's License
Proof of income
Proof of insurance
Proof of residence
Title and registration of your trade-in
When the finance officer goes over the paperwork, be sure to ask questions about anything you don't completely understand.
Use these steps for buying a used car in Tucson, AZ, at Car Time Supercenter, and we'll be happy to answer all your questions and help you find the perfect car. Find out more when you contact us online or call Car Time Supercenter today at (888) 557-4326.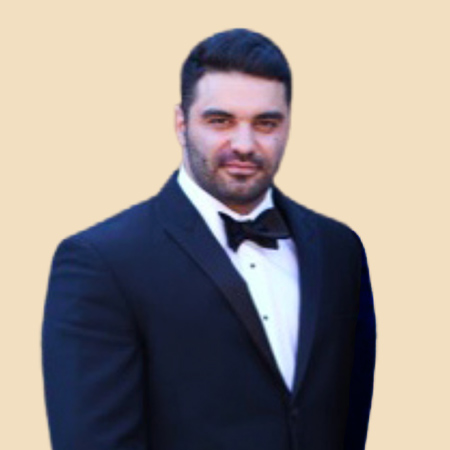 There are good reasons people will buy their next used car in Tucson from Car Time Supercenter. But I think we are one of the most trusted used car dealerships mainly because we treat everyone like family. My family has provided quality, dependable local used cars to Tucson customers since 1984, and I'm proud to be a part of our continued success.
Like many family-owned businesses, I grew up going to work with my dad. Falling in love with cars was natural because of my father's passion, and eventually, I came to love the car business just like him. I officially joined the Car Time Supercenter team in 2012, starting in the finance department. Over the past decade, I've learned the used car business and how to treat customers from my family and industry resources.
Today, I oversee marketing, social media, inventory, and reconditioning, so I play an essential role in delivering local Tucson used car buyers the best experience possible. I also help our family business keep up with the times while providing old-fashioned customer service. From attending NADA classes to becoming Allstate certified for back-end products, I continue to learn and add skills to serve our customers better.