If you're looking at used full-size trucks for sale in Tucson, you're probably searching for a combination of affordability, hauling capacity, and power. Whether you need a used truck for working on a farm or driving the kids to school (or both!), the ideal truck for you is one that looks good and gives you the most bang for your buck.
That's why Car Time Supercenter put together this list of the best used full-size trucks, both foreign and domestic. Check out the used full-size trucks below to find the best fit for your vehicle needs, and then stop by our dealership in Tucson, Arizona, to test drive your favorites. We have the selection you want, the financing you need, and the proven service you deserve.
Ford F-150
For almost 50 years, the Ford F-150 has been one of the most popular trucks made in America. While the F-150 continues to be the workhorse generations have relied on, recent models are more economical, reliable, and comfortable than ever.
Whether you choose a Ford F-150 XLT V-6 or the F-150 King Ranch with its powerful V-8, you won't be disappointed. To learn more about the virtues of this iconic Ford pickup truck, check out our informative F-150 buying guide and then check it out in the flesh at our dealership.
Dodge Ram 1500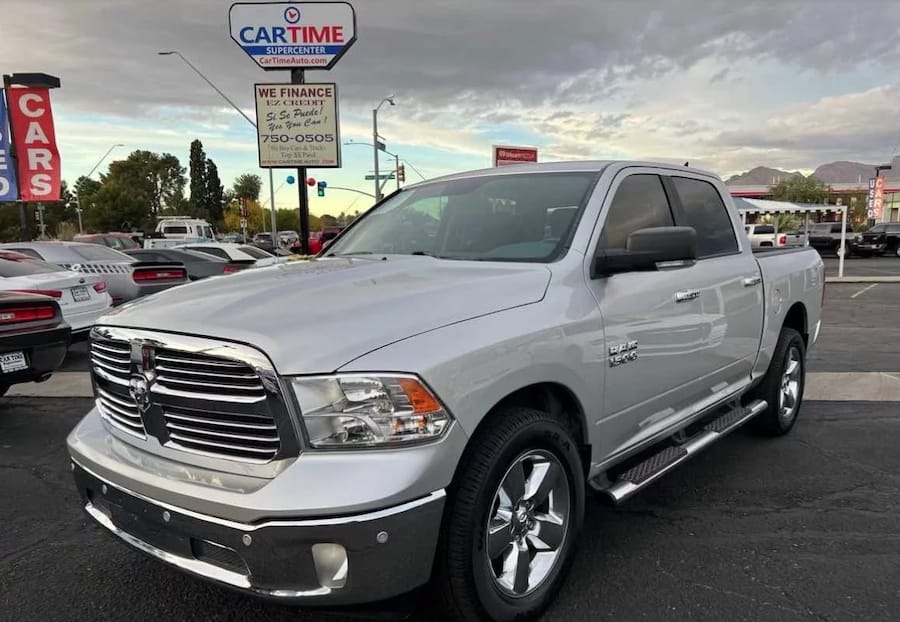 The Dodge Ram 1500 is one of the best used full-size truck deals around because of its reliability, performance, and power. Add in the luxurious cabin, advanced technology, and surprising fuel economy, and you have a truck that U.S. News ranked #1 in 2018.
Not to be outdone by its competitors in the hi-tech arena, the Ram 1500 comes with standard ADAS features and even Android Auto and Apple CarPlay compatibility. If you're looking for one of the most dependable used trucks with modern accessories, the Ram 1500 is hard to beat.
Chevy Silverado 1500
A used Chevy Silverado 1500 is one of the most popular and highly-regarded trucks in the industry. With its robust lineup of engine choices from 277 all the way up to 420 horsepower, the Silverado 1500 is a formidable challenger for top rankings.
Add a balanced ride, precise handling, and a roomy interior, and it's easy to see why the Chevy Silverado is a solid choice year after year. Whether you consider the Silverado for your next used truck because of its industry-leading reliability or its brute power, you'll enjoy a truck that is at home hauling lumber as it is carrying kids and groceries.
GMC Sierra 1500
Always a go-to for serious truck buyers, the GMC Sierra 1500 went through a total redesign in 2014 to create a modern Sierra that checks all the boxes. Hi-tech infotainment systems, a refined interior, and of course, plenty of power are standard equipment.
Depending on the model, drivers can choose a powerful 285-horsepower V-6 or V8s with up to 12,000 pounds of towing capacity! The Sierra keeps all that power in check with a 5-Star safety rating, trailer sway control, and industry-leading ADAS features. Beautiful and brawny, the GMC Sierra should make any truck buyer's list for the best used full-size trucks.
Nissan Titan
While it sometimes doesn't get the attention of the Ford, Chevy, and Dodge trucks, a Nissan Titan can hold its own as one of the best used full-size trucks. Titans aren't typically as refined as some of their competitors (think ride quality and interior finish), but they make up for it with their off-road capabilities and hauling capacity.
The cabin is roomy and comfortable and comes with an impressive infotainment and sound system. You'll find the latest ADAS technology and plenty of power off and on the road, so whether you're stirring up dust or cruising the interstate, you can do it in style and stay safe.
Toyota Tundra
One of the oldest pickup truck models in its class, the Toyota Tundra offers a unique combo of industry-leading features. Despite its aging (timeless?) look, the beefy Tundra provides the most standard safety equipment in its class and builds it around some serious off-road ruggedness. The Tundra gets street-cred for being one of the most inexpensive used full-size trucks with an extended cab and V-8 power.
So which used full-size truck fits the bill for you? If you can't decide the best used full-size truck to buy, check our truck inventory and head over to our Tucson dealership to check out many of the models listed above. When it's time to buy a new (to you) truck, let Car Time Supercenter help you find the right fit for your driving needs and your budget. Stop by, reach out online, or give us a call at 888-557-4326 to find reliable and affordable used full-size trucks for sale.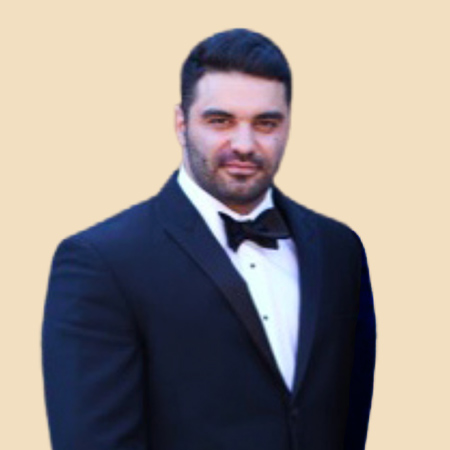 There are good reasons people will buy their next used car in Tucson from Car Time Supercenter. But I think we are one of the most trusted used car dealerships mainly because we treat everyone like family. My family has provided quality, dependable local used cars to Tucson customers since 1984, and I'm proud to be a part of our continued success.
Like many family-owned businesses, I grew up going to work with my dad. Falling in love with cars was natural because of my father's passion, and eventually, I came to love the car business just like him. I officially joined the Car Time Supercenter team in 2012, starting in the finance department. Over the past decade, I've learned the used car business and how to treat customers from my family and industry resources.
Today, I oversee marketing, social media, inventory, and reconditioning, so I play an essential role in delivering local Tucson used car buyers the best experience possible. I also help our family business keep up with the times while providing old-fashioned customer service. From attending NADA classes to becoming Allstate certified for back-end products, I continue to learn and add skills to serve our customers better.