Used Car Prices Are On the Rise: What Are You Waiting For!
With almost 40 years of experience in the automotive industry, we've seen our share of up and down car prices. But we've never seen used car prices rise as fast as they have over the last two years. The pandemic is primarily to blame because auto manufacturing worldwide came to an almost complete stop when COVID-19 hit.
The summer of 2020 saw a brief rebound, but since then, used car prices have continued to climb. Even though a price plateau is inevitable, it could be the summer of 2022 before car prices get back to normal. So why are used car prices going up? Read on to see why prices are soaring and how you can still get the used truck, SUV, or car you really want for less than you may think.
Why Are Used Car Prices Going Up?
It's obvious the pandemic hit the car industry hard, but you have to dig a little deeper to see how it all happened. The story started with auto manufacturers almost completely shutting down production. Because they underestimated the ongoing demand for new and used cars, they quickly fell behind. The pandemic changed a lot of things, but people needing cars wasn't one of them.
When manufacturers decided it was time to ramp up and meet consumer demands, they ran into a global supply chain shortage of vehicle components—specifically, computer chips. Auto manufacturers stopped buying microchips with the pandemic onset, and what supply was available before the shortage was quickly snatched up for other technology. Now that computer chips are in short supply and in high demand, manufacturers like GM and Toyota continue to cut millions of production units.
Add the current increase in travel and other trends to the mix, and we now see rental car companies facing vehicle shortages just when demand is at a peak. Millions of people who have been working at home or otherwise locked down are searching for jobs, while millions more are on the job, but it's time for a new car. The latest consumer trends also show that consumers who've put off a car purchase because of the pandemic are now in a position to pull the trigger.
In a nutshell, used car prices are going up because there aren't enough new cars, and the consumer demand is as strong as ever. But it's not all bad news!
Has Your Car Trade-in Value Gone Up Too?
Due to the growing demand for used vehicles, trade-in values have spiked in recent months, providing some much-needed financial relief for car buyers. Some research reports trade-in values are up over 100 percent from last year, with an average trade-in value increasing by $3,000. While high used car prices and high trade-in values may seem like a wash, don't forget the scarcity of used cars that started all this mess.
$3,000 is a significant increase when you trade in a car, and it could make your trade-in the most powerful negotiating tool you have if you're buying a used car. According to Consumer Reports, the demand for used vehicles has doubled since last year, but there may be a silver lining—your car may be worth more right now than it will ever be.
As long as trade-in values keep up with used car prices, the used car lot you're buying from may want your car as much as you want theirs! But don't wait too long—the supply of quality used cars are moving fast as the demand increases.
How to Fight High Used Car Prices
So when will used car prices drop? Since the end of the pandemic is still up in the air, predicting the future economy accurately is probably not going to happen. But supply chains will rebound, new cars will start rolling off the assembly lines, and things might even get back to normal. But considering the abnormally high trade-in values, now may be the best time to buy a used car after all.
Don't let the crazy average used car prices you see online scare you away from buying the used truck or car you need. In the end, finding the best value and the right car might not be as hard as you think. When you buy a used car from Car Time Supercenter in Tuscon, you'll still find the same value we've provided for decades—no matter what the car climate.
Check out our extensive inventory to find used cars and trucks that fit your needs and your budget. When you're ready to find the best deal on a used car in Tucson, Arizona, contact Car Time Supercenter today! You'll find high-quality, dependable used cars at an affordable price. Stop by the dealership anytime or give us a at (888) 557-4326.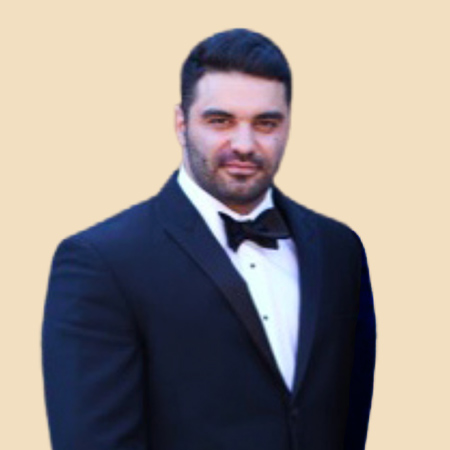 There are good reasons people will buy their next used car in Tucson from Car Time Supercenter. But I think we are one of the most trusted used car dealerships mainly because we treat everyone like family. My family has provided quality, dependable local used cars to Tucson customers since 1984, and I'm proud to be a part of our continued success.
Like many family-owned businesses, I grew up going to work with my dad. Falling in love with cars was natural because of my father's passion, and eventually, I came to love the car business just like him. I officially joined the Car Time Supercenter team in 2012, starting in the finance department. Over the past decade, I've learned the used car business and how to treat customers from my family and industry resources.
Today, I oversee marketing, social media, inventory, and reconditioning, so I play an essential role in delivering local Tucson used car buyers the best experience possible. I also help our family business keep up with the times while providing old-fashioned customer service. From attending NADA classes to becoming Allstate certified for back-end products, I continue to learn and add skills to serve our customers better.