Buying a used truck can be a smart choice, and the GMC Sierra 1500 offers the perfect balance of power and comfort. For over two decades, this popular GMC pickup truck has hauled, pulled, and road-tripped its way to become one of the best used full-size trucks on the market. You can count on a powerful V6 engine, superior towing capacity, and some of the highest safety ratings in its class.
But the GMC Sierra 1500 has also raised the bar since introducing the fully redesigned 2014 model. From independently opening front and rear doors to a six-speed automatic transmission, the latest Sierra 1500s are practical, powerful, and surprisingly comfortable. Read on to learn more about why you might want to find a used GMC truck for sale near you.
Top 5 Used GMC Sierra 1500 Features
Starting with the new generation 2014 Sierra, the last redesign offers the most advanced standard features for a full-size GMC pickup. From high-tech connectivity to the projector-beam headlamps, the Sierra 1500 covers all the bases to create a new breed of pickup truck.
Here are the essential features in a used GMC Sierra 1500 that should convince you to take a test drive:
Peak Performance
With a 6-speed automatic transmission and a 4.3 liter V6 producing 285hp, the Sierra 1500 can handle just about anything you can throw at it. The rear-wheel-drive, advanced suspension, and pure power gives drivers plenty of towing capacity and the muscle to haul the heaviest loads. The updated engines now have variable valve timing, direct fuel injection, and beefed-up oil capacity and bearings.
While the Sierra 1500 offers surprisingly good fuel economy, getting up to 24mpg on the highway, the cylinder deactivation feature provides even greater efficiency. When the truck is hauling low loads or running errands around town, it's simple to activate the V-4 fuel-saving feature. The power and advanced technology of the Sierra 1500 create one of the most versatile full-size pickups on the road.
Advanced Safety
The modern GMC Sierra 1500 helps drivers handle all that power and stay safe with the latest Advanced Driver Assistance Systems (ADAS). Sierra owners can rest assured knowing that ADAS features like a forward collision warning, lane departure alert, and six standard airbags cover all the bases.
Add in StabiliTrak, anti-lock brakes, and daytime running lamps, and you get a pickup truck that's one of the safest models ever made. GMC is also one of the few pickup truck manufacturers to make projector headlights standard equipment on all models. The advanced technology helps drivers see clearer and farther than ever, no matter the conditions.
Convenient and Comfortable Interior
Performance and safety might be the priority on your truck must-haves, but GMC didn't stop there. The interior of the Sierra 1500 is still designed for convenience and comfort, so drivers have easy access to the trailer brake, headlight, and other commonly used switches. But the updated interior provides a display inset and brighter lighting on the knobs for quick and intuitive adjustments.
The leather-wrapped steering wheel and upscale trim materials like real aluminum give this hard-working truck a bit of refinement that's always welcome. Comfortable adjustable seating, untruck-like quiet in the cabin, and attention to detail make driving a Sierra 1500 as pleasurable as it is practical.
Powerful Infotainment System
An entertainment/information system may not seem like one of the essential features in a used GMC Sierra 1500, but reserve judgment until you see it work! The GMC Sierra's infotainment system, Intellilink, offers distraction-free, user-friendly controls so you can keep your hands on the wheel. Whether you're queuing up your favorite playlist or getting directions, the voice-activated system makes it easy.
GMC's Intellilink offers a fairly large color display, and the system can link up to 10 devices, store contact info, and capture up to 60 favorite radio stations. Because of the extensive linking ability, Intellilink lets passengers and drivers make calls, browse online, and play music. The system also has an auxiliary jack and USB ports for increased connectivity.
Streamlined Exterior
The exterior of the newer Sierras retains the rugged looks and traditional shape of past generation GMC Sierras, but it's what you can't see that makes the most significant difference. The redesigned exterior has been rigorously tested and refined to eliminate drag, turbulence, and resistance to create a streamlined shape.
Other GMC Sierra 1500 features you can see include a chrome grille, 20-inch wheels, and a stainless steel exhaust outlet that add the perfect finishing touches. Sierra owners will appreciate the standard corner steps on the rear bumper and the thoughtful hand grips on each side of the bed at their next tailgate party.
Before you hop online and look for a used GMC Sierra 1500 for sale, why not save time and money and check our truck inventory first? You'll find the best deal and flexible financing at one of Tucson's most reputable dealerships with a one-stop truck shopping experience.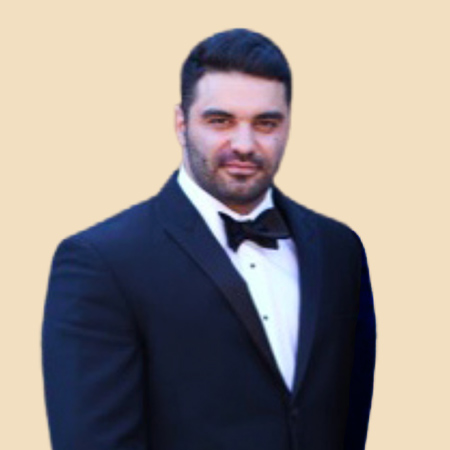 There are good reasons people will buy their next used car in Tucson from Car Time Supercenter. But I think we are one of the most trusted used car dealerships mainly because we treat everyone like family. My family has provided quality, dependable local used cars to Tucson customers since 1984, and I'm proud to be a part of our continued success.
Like many family-owned businesses, I grew up going to work with my dad. Falling in love with cars was natural because of my father's passion, and eventually, I came to love the car business just like him. I officially joined the Car Time Supercenter team in 2012, starting in the finance department. Over the past decade, I've learned the used car business and how to treat customers from my family and industry resources.
Today, I oversee marketing, social media, inventory, and reconditioning, so I play an essential role in delivering local Tucson used car buyers the best experience possible. I also help our family business keep up with the times while providing old-fashioned customer service. From attending NADA classes to becoming Allstate certified for back-end products, I continue to learn and add skills to serve our customers better.