Whether you're looking for a car or truck for a growing family or a second vehicle for a new teenage driver, you want to choose from the safest used cars for families. Gas mileage, dependability, and even looks are important, but we all want the people we love to travel in the safest cars. But how do you know which vehicles will protect your family the best?
Because of ADAS and other safety technology, newer used models are typically the safest used cars for families. So you'll want to limit your search to around 2010 or later models. One of the best ways to find the safest cars is to check out the Insurance Institute for Highway Safety (IIHS) website. Once you've narrowed down your choices by safety ratings, it's time to go shopping for your next ride.
You'll find a variety of safe vehicles when you shop with a reputable used car dealer. The best dealers can often tell you how well a car was maintained and assure you that there are no safety issues. Of course, you'll want to give your potential new ride a test drive to see if it's a good fit for your family and to check out all the features.
Here are five of the safest and most dependable used cars you should consider for your family's next vehicle.
The Safest Cars in 2021
We're late enough in the model year where shoppers for the safest cars can find plenty of choices with 2021 models. You'll find all the latest safety technology, modern designs, and low mileage for far less than you would pay for a new vehicle. Here's a quick rundown of the safest cars in 2021:
Hyundai Kia, Sonata, and Genesis all earned Top Safety Pick (TSP) honors, and several models earned advanced awards for safety.
All 14 Volvo models earned the highest safety ratings of TSP+, a rating that reflects superior safety in all categories.
Except for the MX-5 Miata, all 2021 Mazdas earned the coveted TSP+ rating.
Subarus also tested well with every model except the BRZ coupe earning a TSP or TSP+.
The only pickup truck in 2021 to earn a TSP is the RAM 1500.
Whether you're shopping for a 2015 Ford or a 2021 Mazda, Car Time Supercenter can help you find the safest cars and trucks for your family. Get your next used car from one of the most trusted car dealers in Tucson, AZ, and find the vehicle of your dreams. Learn more when you contact us today or give us a call at (888) 557-4326.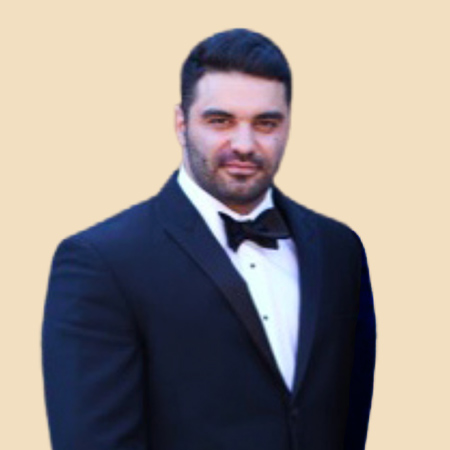 There are good reasons people will buy their next used car in Tucson from Car Time Supercenter. But I think we are one of the most trusted used car dealerships mainly because we treat everyone like family. My family has provided quality, dependable local used cars to Tucson customers since 1984, and I'm proud to be a part of our continued success.
Like many family-owned businesses, I grew up going to work with my dad. Falling in love with cars was natural because of my father's passion, and eventually, I came to love the car business just like him. I officially joined the Car Time Supercenter team in 2012, starting in the finance department. Over the past decade, I've learned the used car business and how to treat customers from my family and industry resources.
Today, I oversee marketing, social media, inventory, and reconditioning, so I play an essential role in delivering local Tucson used car buyers the best experience possible. I also help our family business keep up with the times while providing old-fashioned customer service. From attending NADA classes to becoming Allstate certified for back-end products, I continue to learn and add skills to serve our customers better.