Should you lease or buy a car? That's a question many of us ask when it's time to get another car, so let's take a look at a lease vs. buy a car comparison. Deciding on leasing vs. buying your next car will depend on your driving habits, job, and other factors, but our guide will help you make the right choice.
Whether you lease or buy a car, it's essential to understand the total cost of the transaction, including maintenance and other ongoing expenses. While a manageable monthly payment is a priority, knowing what you may have to spend long-term is a critical factor in the leasing vs. buying a car debate.
Pros and Cons of Leasing a Car
How does leasing a car work? Think of car leasing as a long-term rental instead of a one-time purchase. A car lease requires money upfront, the contract will typically last two to four years, and then you give the car back! Here are the pros and cons to see if a lease is right for you.
Leasing Pros
You get to drive a car during its typically most reliable years.
You can drive a late-model vehicle often covered by the manufacturer's new-car warranty.
A car lease may include perks like free oil changes and other scheduled maintenance.
You can drive a more expensive vehicle than you can afford to buy.
Your vehicle will have the latest technology and safety features.
Leasing a car could provide tax advantages for business use.
Leasing Cons
Your monthly payments will go on year after year if you lease cars.
Lease contracts limit mileage, and if you go over, you can pay as much as 50 cents per mile.
You'll have to pay uncovered wear-and-tear charges at the end of the lease if you don't maintain the vehicle properly.
You could pay thousands of dollars in early termination penalties and fees if you decide you don't like the car or can no longer afford the payments.
You're usually still on the hook for regular maintenance, including tires.
You may have to pay even more money when the car lease ends.
Pros and Cons of Buying a New Car
How buying a car works doesn't require much explanation in a lease vs. buy a car guide, so let's jump right to the pluses and minuses of buying new.
Buying Pros
For better or worse, you own the car, which gives you more flexibility and options than leasing. There are no mileage limits, so you can drive to your heart's content.
You won't have to worry about excess wear-and-tear charges, termination fees, and other penalties often found in car leases.
You can sell or trade your car when you're ready for another vehicle, or when you want to find something more affordable.
Your insurance premiums will typically be lower when you buy a car instead of leasing one.
Buying Cons
Because you're buying the car, your monthly payments will be higher than with a typical lease. Buying a new car often means putting down a more significant down payment to get the monthly payments under control.
Even a brand new car will have its share of long-term maintenance costs not covered by the manufacturer's warranty.
Most new cars depreciate 20 to 40 percent over the first few years, usually well before you've paid it off.
Your monthly payments mostly go to interest over those same first few years, often leaving you with little to no equity in the car.
A Third Alternative in the Lease vs. Buy a Car Debate
Even with all this information, deciding whether you should lease or buy a car can be tricky, and for many of us, neither option looks very affordable. So why not get the best of both worlds and buy the used car you want for far less? Consider the advantages of buying a used car, and you might find your lease vs. buy a car problem solved once and for all.
Because today's cars are more reliable than ever, the average age of cars on the road is about 12 years and rising year after year. The increased reliability makes buying a used car a smart choice for budget-conscious buyers. Here are a few more reasons a used car purchase might be the best choice for you.
It's easy to get detailed vehicle history reports from reputable used car dealers and companies like Carfax.
Established used car dealers often offer attractive financing options to give you more car choices and greater financial flexibility.
Because a used car's book value (and price) is lower, your insurance rates will typically be less.
You can drive a top-ranking car for way less than leasing or buying one.
When you're ready to buy your next car, check out Car Time Supercenter's extensive used car inventory. Stop by our lot, pick out your favorites, and take them for a test drive to find a car you can love and afford.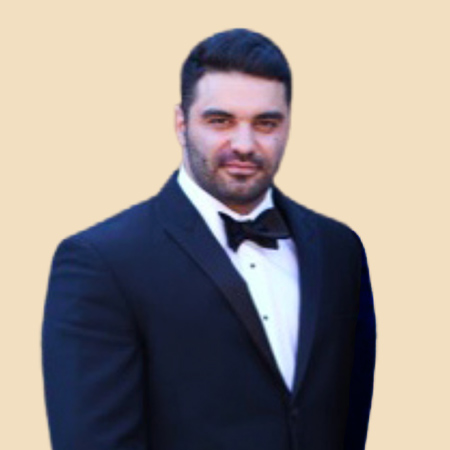 There are good reasons people will buy their next used car in Tucson from Car Time Supercenter. But I think we are one of the most trusted used car dealerships mainly because we treat everyone like family. My family has provided quality, dependable local used cars to Tucson customers since 1984, and I'm proud to be a part of our continued success.
Like many family-owned businesses, I grew up going to work with my dad. Falling in love with cars was natural because of my father's passion, and eventually, I came to love the car business just like him. I officially joined the Car Time Supercenter team in 2012, starting in the finance department. Over the past decade, I've learned the used car business and how to treat customers from my family and industry resources.
Today, I oversee marketing, social media, inventory, and reconditioning, so I play an essential role in delivering local Tucson used car buyers the best experience possible. I also help our family business keep up with the times while providing old-fashioned customer service. From attending NADA classes to becoming Allstate certified for back-end products, I continue to learn and add skills to serve our customers better.